Our regular charges for our let only and management services are listed below. Discounts are available for multiple properties so please contact your local office for details.
All prices listed include VAT.
Let only (whole house): 50% of one months' rent, minimum £350
Let only renewal : 20% of one months' rent, minimum £250
Let only (room let): 50% of one months' rent, minimum £250
All tenancy paperwork is provided electronically; if paper copies are required, an additional charge of £35 per tenancy is payable by the landlord.
Managed: 14% of monies collected plus a set up fee of £350 per tenancy created
Other landlord charges:
- EPC:  £65 per property (max 7 beds) + £5 per bedroom thereafter
- Inventory:  £110 per property (max 7 beds), + £5 per bedroom thereafter
- HMRC return for non-resident landlords: £120 per year per property
- Works over £1,000 project management fee: 10%
- Court/tribunal appearance: £250 per employee per day
- Gutter and drain clearing: £45 per property per visit (max 7 bed property)
- Bespoke tenancy agreement: £150
- Copy statements: £10 per statement
- Annual management statements: £25 per property
- Interim payment (rent payment requested in addition to normal rent payment): £25 per payment, plus £5 per property payment relates to
- Nominated client account: £200 per calendar month
- Early termination fee - Let only service: If a let has been agreed, equivalent to the fee for our let only service.
- Early termination fee - Full Management Service: 75% of the fees that would have been payable in the absence of early termination.
- Property unavailable fee (where the landlord fails to let us know the property no longer available): £350 per property.
- Abortive fee (terms of the tenancy agreed but you decided to withdraw): Full management fee or let only fee as if the tenancy had proceeded plus £150 compensation to each tenant.
- Delayed delivery fee (property not made available to tenants on time): Provide suitable alternative accommodation for tenants plus £50 compensation per tenant per week. If the property is habitable but not complete, £25 compensation per tenant per week. In addition to the full fees which would have been due to Purple Frog, had the property been made available on time.
- HMO application/renewal fee: £250
You can read our full terms and conditions for landlords, here.
Legal Notices
Trade Body
Purple Frog are proud to be members of 'The Property Ombudsman Scheme' who will resolve any complaints made against Purple Frog if the complaint can not be resolved through Purple Frog's complaints procedure.
We are also members of the Midlands Landlord Accreditation Scheme.
Client Money Protection
Purple Frog hold Client Money Protection with 'Client Money Protect'. Our membership details are below: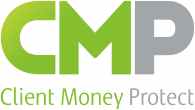 Purple Frog Property Limited:  CMP002147
Purple Frog Nottingham Limited: CMP002145
Purple Frog Bristol Limited: CMP002146
Deposit Protection Schemes
Purple Frog are members of 'The Deposit Protection Scheme' and 'MyDeposits.co.uk'.
Anti-Bribery and Corruption Policy
Purple Frog is committed to operating with the highest standards of integrity and promoting a culture in which accountability flourishes. Purple Frog opposes bribery as it erodes free and fair competition, damages good government and harms society at large. Purple Frog operates a zero tolerance policy towards the giving or receiving of bribes because it is morally wrong and it is illegal in the UK.
Click here to see our full Anti-Bribery and Corruption Policy.
Company Information
Purple Frog is a trading name for the following business all having the registered address of: 47 Calthorpe Road, Birmingham, B15 1TH.
Purple Frog Group Limited:
Registered in England # 6987540, VAT #: 258 1036 14
Purple Frog Sales Limited:
Registered in England # 8812645, VAT #: 258 2258 88
Purple Frog Property Limited:
Registered in England # 6038557, VAT #: 928423807
Purple Frog Bristol Limited:
Registered in England # 6987394, VAT #: 209333523
Purple Frog Nottingham Limited:
Registered in England # 6987366, VAT #: 210023393