What to expect from your checkout inspection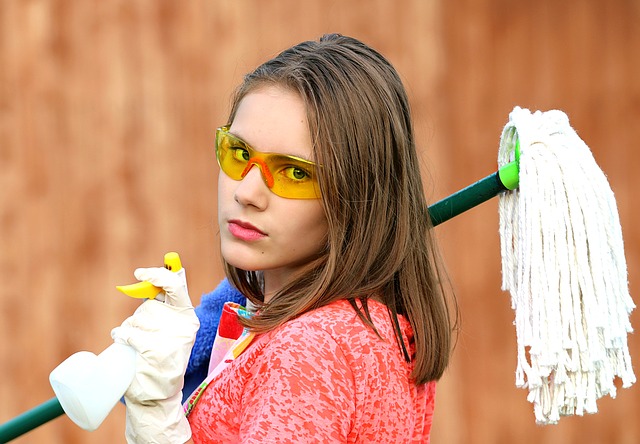 Moving out made easy
Everyone wants to move into a clean house.
Here at Purple Frog, we strive to make sure that all the properties we manage are spotless for when new tenants move in. While this means our maintenance teams work hard throughout June, there is one particular method which we use to make sure houses are ready. This is called a checkout inspection.
If you're moving out soon, we highly recommend that you book one. But what are they and what should you expect from the inspection?
What are Checkout inspections?
Checkout inspections are when we send one of our team members to your property on a date you request to undertake an inspection of your current property.
If you are wondering when these inspections take place, the clue is in the name! These inspections take place when the final tenant in your property leaves (checks out) and hands the keys over.
The final tenant will be present with the member of our team whilse this inspection is taking place, the inspection will take around 40 minutes max.
How do I get one?
We use a system named Calendly. A link to this is sent out to all our tenants. One tenant from each property needs to book in their checkout inspection for the time that suits them best. Simply follow the Calendly link.
There's more information on how to book, here: https://www.purplefrogproperty.com/students/movingout/.
You can book in your checkout inspection based on the best time for you prior to you moving out. The inspection must be booked when the last tenant is ready to move out. But it must be before 12 pm on the last day of the tenancy.
Please bear in mind that once the checkout inspection is completed, the property will be locked and no tenants may enter the property.
What's the rush to book?
Our checkout bookings are first come first serve. Make sure you get your checkout inspection booked as soon as you possibly can!
Checkout inspection booking links are sent multiple times throughout the weeks leading up to move outs, plus you can find them on our moving out page, here: https://www.purplefrogproperty.com/students/movingout/.
Slots go fast, so don't miss out on booking your best time!
Is an inspection really that important?
The main reason for doing checkout inspections is that it makes moving out so much easier for you and us, as well as making life easier for the new tenants who are planning to move in.
If you're unsure as to what your responsibilities are, there's a student eHandbook on the website: https://www.purplefrogproperty.com/students/ehandbook/.
This will explain everything from whether you need to mow the lawn to sorting out your utilities and Council Tax exemptions.
You get the chance to do any last-minute cleaning – the inspection clerks will also pitch in, if it's just a small bit of dusting.
We can go through all of the property with a tenant so, if there are any deductions, we can discuss them with you. Plus, we can plan any maintenance or cleaning that needs to be booked.
For the tenants moving in, they don't have to worry that no one's bothered to check over the house before they arrive.
Will it help with my deposit return?
Another huge incentive for you is that it speeds up the deposit return process.
Everyone hates waiting for deposits to be returned. Checkout inspections are a big help in making sure you get your deposit back ASAP.
If there are any cleaning or maintenance charges, then the tenant who is at the inspection will be made aware of them during the inspection. That means fewer costly shocks for you, so less need to dispute deductions.
You also have an opportunity to take time-stamped pictures and make notes.
You can find lots of information about deposit returns, here: https://www.purplefrogproperty.com/frequently-asked-questions-deposits/
What happens at the inspection?
The check-out clerk will go around the property looking to make sure that it has been cleaned and to see if there is any unreported damage/maintenance issues.
They will bring the inventory with them, so they can compare the property to how it looked when you moved in.
If they see something that would require us to hire cleaners / contractors to visit the house, they will add that as a deposit deduction on a check list.
If what they spot is minor, by being at the inspection, you can quickly sort the problem out and avoid the charge!
Once they have finished the inspection, they will ask you to sign the checkout form to say that you were there for the inspection and you agree with their assessment of the property.
What do they check?
Everything.
In terms of charges, if there is damage specifically associated with one room in the property, the only person who will be charged is the tenant who was living in that room.
However, damage or mess in communal areas will be charged to every tenant. If the problem was caused by a single tenant or a small group, they can agree to accept the charge individually. This means that only they will be charged for the cost of cleaning/repairs that were their fault.
How should I prepare?
Clean! And report any maintenance before the end of the tenancy (https://www.purplefrogproperty.com/maintenance/).
There is a cleaning checklist, which you can find here on our website: https://www.purplefrogproperty.com/wp-content/uploads/2018/05/mo2018.pdf
This will give you a thorough guide to everything that will need to be done, before you move out.
Plus, come to the branch to pick up FREE cleaning products. See here for more details: https://www.purplefrogproperty.com/students/movingout/magic-sponges/
Can't be bothered?
We can arrange for a private cleaning company to visit the property for you, to do a final clean.
You will need to make sure you've emptied the house of all your possessions and rubbish. You'll also need to make sure that it's in a decent state. They'll do all the boring hard work. You should note, if they have to do extra work, like scrubbing carpets, you will still get deductions.
Speak to the team in your local branch about how to organise this. It's the best way to save yourself time and energy, plus make your check out inspection slide by without any upsets or charges.
If you're interested, speak to your local team. But move fast, there's limited slots! https://www.purplefrogproperty.com/contact-us/.
Overall checkout inspections benefit everyone and make all of our tenants' moving out processes as smooth and easy as possible.