Everything you need to know about moving in day

Start your new life off campus – your guide to moving in day
1st July is moving in day for many of our student tenants. Getting your new place is incredibly exciting and it's one of the most exciting days for everyone here, too.
At the Selly Oak branch, that means there's a free BBQ and for all of our students across the three branches there's exclusive deals with local businesses.
As you can imagine, the office can get pretty busy. To make sure everything goes as smoothly as possible, here's a checklist of things that will make it easier for you to collect your keys.
The office will open at midday, but there are allocated timeslots that we recommend you use, so you're not waiting around too long.
These are:
1pm-2pm: Numbers 0-25
2pm-3pm: Numbers 26-40
3pm-4pm: Numbers 41-200
4pm-5pm: Numbers 201-300
5pm-6pm: Numbers over 300
Bring ID
While the new online contracts mean that you have sent us copies of your ID, you'll need to bring some with you. We need to make sure that we've giving the right keys to the right person.
Have your passport, national ID card or photo card driving licence with you. If you don't bring ID, we can't give you your keys!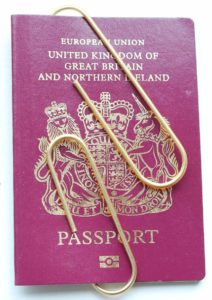 As mentioned above, you will have provided copies of the ID we need when you signed your contract. If there are still issues and you haven't signed this yet, please let us know. You'll need to have completed all of your paperwork before you can collect your keys. Our online signing system should make this easy for you. Or call the Operations team, of you need help advice!
Rent
Have you authorised your Direct Debit for rent payments?
If you've not done it yet there's no need to panic – there is still time. But you will need to make your first rent instalment to us manually. You can pay your first rent payment now via a debit or credit card on our online payment page.
You'll still need to make sure your direct debit is set-up and authorised with StuRents, using the email link that we sent you a little while ago. We'll then be able to set a plan up for your next instalment.
Please let us know if you can't find the link (and it's not in your junk!).
Delays caused by people paying rent when you come to the office might result in having to suffer the silent rage of everyone behind you in the queue. Keep the day rage-free and make sure your Direct debit is set up. Any problems? Call the Ops team! They'll be able to advise you on what you need to do.
Utilities
There's a complete student handbook that contains everything you need to know about your tenancy.
If you've not sorted them out yet, there's information about how to set up your utility bills. This includes finding the current supplier and pointers on finding a good deal.
If you want to take the hassle out of paying your utilities, we do offer a package where you can add your bills to your rent. This includes your broadband, as well as gas, water and electricity. It'll mean no arguments about bills and mean everything is sorted in one, simple, fair monthly payment.
Free insurance
As a Purple Frog tenant you will get contents insurance as part of your tenancy. We're not assuming the worst will happen, but it's good to know that we've got you covered if something goes awry. The contents insurance covers things like broken fridges, as well as loss and damage.
Selly Oak's friendly Community Support team will also be around giving advice on how you can reduce the risk of something going wrong (and enjoying the BBQ).
Finally, we hope you love moving into your new place. We're really looking forward to having you as a tenant!