6 Guaranteed Ways To Bust Student Stress And Get Social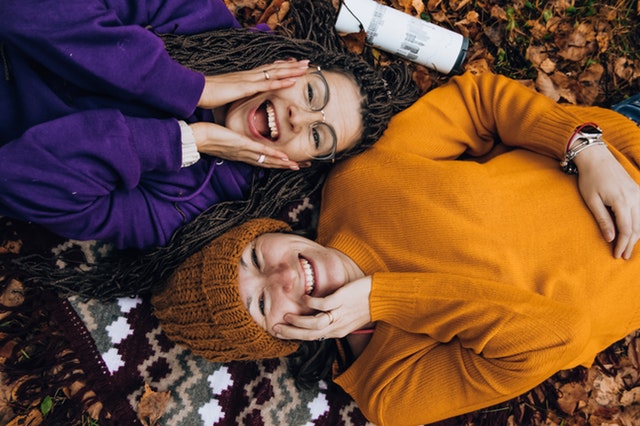 How Spending Time With Friends Beats Deadline Blues
Isolation. Stress. Pressure. Welcome to university life. At this point in the semester, deadlines are flying at you left, right and centre. Everyone is overwhelmed, overworked and overtired.
It may feel like the world is against you, and you're stuck in your own little bubble, but I've got some easy tips for you to pop that bubble and get social!
Study with a buddy
There's no better feeling than looking up from your laptop and seeing the mutual pain in your friend's eyes, as you embark on a day's work. Not only will sharing the pain help motivate you to push through those last few assignments, your breaks will be filled with opportunities to socialise. Ditch your phone during your break and talk to people around you – trust me, it'll help you more in the end!
Coffee and a catch up
Who doesn't love an overpriced and oversweet caffeinated treat? And in the company of friends?
Dreamy.
Having a catch up with friends is the perfect way to get social in the midst of a busy time. From a half an hour break, to hours of chatting – you decide! But set aside some time to talk all things non-uni – Christmas, gossip, family – anything that comes to mind.
Date night with your housemates
Put your comfies on, gather round the table and enjoy a well-deserved takeaway. Or, take a leaf out of my housemates' book, and make yourself a Christmas dinner!
There's no better time to talk through your problems than over dinner. Talk through what's stressing you out, have a conversation about nothing, anything goes when you're in the comfort of your living room with people you trust. Socialising and counselling in one!
Get your blood pumping
Drag a pal to the gym! Not only does working out get those endorphins flowing, which is proven to enhance your cognition, it's also a great way to get social.
Go to a class, do a pair-workout or brave the early morning with a park run! Exercise is a great way to get active and get social!
Bottoms up
Whether it's a swift pint down the pub or a full-blown night out. Rosie's, Players, Pryzm, there's so many student nights to choose from! Going out with your friends is a great way to get social, and maybe even meet some new people. Gather everyone together for some stress release and forget your worries for the night!
Do something you love
Join a society and meet people who enjoy the same things as you. From debate club to cocktails, there's a university society for everything. Attend as few or as little of the meetings as you want, most of the groups aren't very time consuming, and will enhance your social life and CV! Take a look at Birmingham's list of societies, join in and get social.
So hopefully, this blog has helped you to see the light in an otherwise dark, and work-filled, world. But don't worry, Christmas is on its way, and you'll soon be socialising until you can't take it anymore! So just hold on, power through that last assignment, and give yourself a break to enjoy time with your friends.
Photo by Asya Cusima from Pexels