10 amazing things for students to do in Birmingham

Purple Frog's top ten things for students to do in Birmingham
Ah, the second city. Europe's ninth most populous area. Birmingham has a rich history of innovation, inspiration and political radicalism. Plus, unlike London, it's friendly too. All of which makes it the perfect city to come to study at university.
But sometimes student life can get stuck on an endless loop of lectures, library and Snobs nightclub. That's why the team at Purple Frog have put together our suggestions of ten things for students to do in Birmingham. We've tried to think of stuff that's a little out of the ordinary, or is so much part of the fabric of the city that to miss it would be to never fully experience the joy that is Birmingham student living.
1. Digbeth Dining Club
Opening times: Every Friday from 5.30pm
When I asked for recommendations, this is the one that everyone mentioned. Sara-Anne called it 'Birmingham's Camden', but I disagree. Camden is an over-hyped hell hole. While Digbeth Dining Club is simply amazeballs. Held near the Custard Factory, surrounded by some of the city's best street art, the Dining Club was the winner of the Best Street Food Event in the UK in 2013 and 2014- British Street Food Awards.
Amongst the deliciousness on offer, you'll find spicy treats like Buddha Belly's award winning Thai food, taste-it-to-believe-it pizza from the Spectacular Goat and gourmet pies served from a converted Citreon H by Pietanic, who are also taking the pie pun to an ambitious new level.
£1.50 entry
Lower Trinity Street, Digbeth, B9 4AG
http://digbethdiningclub.com/
2. Take a narrow boat trip down the canals
Trips run every day at 11.30 am, 1.00 pm, 2.30 pm and 4.00 pm between Easter and November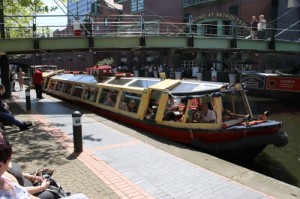 It's the one fact that everyone knows about Birmingham: it has more miles of canals than Venice (35 miles to the Italian lagoon city's 26). But if you take a trip to Venice, it's pretty hard to miss all of that water. Meanwhile, in Birmingham, the miles of artificial channel that thread their way through the city are tucked unobtrusively out of sight.
Taking a canal boat tour will give you an excellent idea of Birmingham's incredible industrial past. You'll also get a chance to view the city in a totally unique way. It'll also give you an opportunity to polish off your Birmingham/Venice fact. The tours are in luxury narrowboats and cast off from the canal side next to the International Convention Centre.  This is a great one to do when the parents come to visit.
Cost: £8
http://sherbornewharf.co.uk/boat-trips/daily-public-boat-trips/
3. Keyhunter
Tuesday – Friday, 3pm-9pm; Saturday – Sunday, 12pm-10:30pm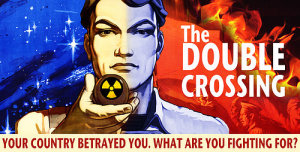 This was recommended by Kamila in the Ops team. She sums it up as "Basically you get locked in a room and you have an hour to get out." Although this sounds a bit like a kidnap situation, it's actually a fun, live adventure game. There are several scenarios to choose from and different levels of complexity to fox your thinking powers.
Work as a team to solve clues and find the key that will unlock the door to freedom. All before the clock runs out. (I assume that if you don't solve the puzzle in an hour they let you out anyway, but that's not really the point of the game.)
£11 per person (based on a team of seven)
149 Sherlock Street, Birmingham, West Midlands, B5 6NE
http://www.keyhunter.co.uk/
4. Cadbury World
Open most days, see website for details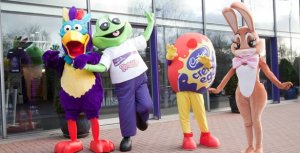 The other Birmingham-based company that is famous for its love of the colour purple. Cadbury has been making chocolate in Birmingham since 1824 and the factory and Bourneville village are institutions. For millions, the chocolate is a daily moment of pure, simple joy as they peel back the wrapper and take that first bite of smooth, creamy confection.
Just two train stops from the University of Birmingham, Cadbury World is not your normal, boring factory tour. It's all about having an enormous amount of fun. And maybe learning about chocolate too. At Cadbury World, you can revel in chocolatey deliciousness, explore ancient Mayan society, interact with shopkeepers on a replica of the street where John Cadbury had his first shop, experience Cadbury in 4D, play interactive games and then shop in the world's largest Cadbury shop. Literally, a sweet day out.
You will need to book your tickets before turning up.
£12.95 (Student discount)
Linden Road, Bournville, Birmingham, B30 1JR
https://www.cadburyworld.co.uk
5. Electric Cinema
Various: See website for listings and show times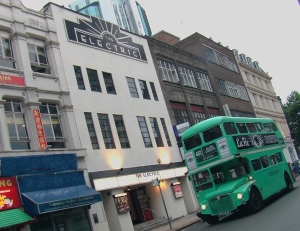 The modern cinema experience in three words: CGI, Expense, Statham. But it can be different. The UK's oldest cinema is tucked away on Station Street and offers a much more refined cinematic experience than shovelling expensive nachos into your face while pieces of CGI spout drivel at each other, amid more exploding CGI.
With its stunning art deco interior, superior snack and drinks (gluten-free nibbles, cocktails and a specially brewed, local craft ale on offer), and plush seating, this is film-going for the sophisticated. The cinema runs regular festivals, as well as showing interesting new movies and stone-cold classics. Oh, did I mention that there's waiter service? Even if the movie's a dud, the experience is always a winner.
£5.90 concessions (Not applicable for some seating)
47–49 Station Street, Birmingham, B5 4DY
https://www.theelectric.co.uk
6. IKON gallery/ Eastside Projects
Various opening times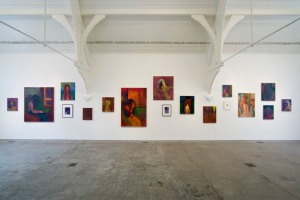 Okay, this is technically two places, but there's not much to choose between them. Both are small but influential art spaces, showing an array of modern art from international artists.
If art is your thing, or you want to impress a potential boy/girlfriend with your depth and sophistication, then you must visit one of these in order to stroke your chin and nod your head in an enigmatic but profound way. You never know, you might be genuinely moved and inspired by some of the work on show.
Eastside Projects is run and organised by artists in partnership with Birmingham City University. It's just round the corner from the Custard Factory, in Digbeth. The Ikon has a very international flavour and lives in an old school house just off Brindley Place.
Both: FREE
Eastside Project
Open Wednesday–Saturday, 12pm–5pm
86 Heath Mill Lane, Birmingham B9 4AR
http://www.eastsideprojects.org/
IKON Gallery
Open Tuesday – Sunday, 11am-5pm
Oozells St, Birmingham B1 2HS
https://ikon-gallery.org/
7. The Harborne run
Suggested start time: midday

The word 'epic' gets overused:
'How was the sandwich, Eric?'
'Epic!'
But the Harborne Mile deserves its epic status by being both heroic and grand in scale and an exceptionally long and arduous task or activity. This pub crawl takes in eleven pubs, beginning at the White Swan, ambles through Harborne, stopping at every pub along the way before lurching to a stop at The Bell on Church Road.
A simple enough task one might think, but the MD Patrick is a veteran and he'll tell you this enterprise requires stamina, sound tactical thinking, and a liver the size and capacity of a Victorian bath tub. What's it feel like to complete this extended crawl? Anyone who says they remember hasn't really done it.
I feel I should mention things about being sensible, moderate behaviour and the like. But then I've just suggest you tackle an 11 pub drinking marathon, so use your own discretion.
Starting Point: The White Swan, Harborne Road, Edgbaston, Birmingham, B15 3TT
A map of the Run is available here:
http://www.barcrawl.co.uk/pubcrawl.aspx?Crawl=8943
8. Cannon Hill Park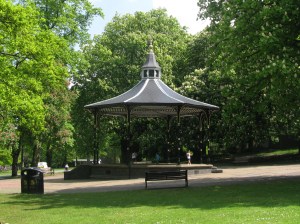 Styled as the People's Park, Cannon Hill is just two miles from the city centre and is over 80 acres of soothing green calm. As you'd expect from a park, there's loads of wildlife, ponds full of pushy ducks and places to picnic. It also boasts the Midlands Art Centre (MAC), where you can take part in classes, see exhibitions and indulge in lots of creative and inspirational activities.
The park also has a lot going on. There's regular activities organised by the Ranger Service, which will stimulate the senses and get some air in those lungs. If you're feeling like you've communed a bit too much with nature, you'll find a tea shop for any necessary cake-based recuperation.
FREE
Birmingham, B12 9QH
http://www.cannonhillpeoplespark.net/
The MAC
Monday – Sunday, 9am-9.45pm
https://macbirmingham.co.uk
9. Jekyl and Hyde
Open Monday – Thursday, 12pm-11pm; Friday – Saturday, 12pm-2am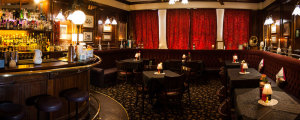 Recalling the days when a man's worth was measured by the girth of his whiskers and women dared to bare their ankles, this glorious gin palace takes its inspiration from the fevered and delirious literature of the Victorian era: referencing both Jekyl and Hyde, and Alice in Wonderland.
It's a little bit pricey for a regular night out on a student budget. As a special night out it's second to none. If you fancy yourself a gin connoisseur, a cocktail maven or you like your big nights out to take place in truly memorable surroundings, this bar is your perfect night out.
28 Steelhouse Lane, Birmingham, B4 6BJ
http://www.thejekyllandhyde.co.uk
10. Stratford upon Avon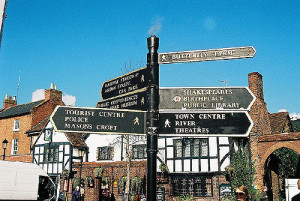 The geographers out there will be quick to point out that this small, Warwickshire town isn't in Birmingham at all. And that's a fair point. It is, however, less than an hour away by train and there's regular services throughout the day, which makes it a good reason to break out the rail card.
Because of its association with a certain bald-headed, Elizabethan playwright, the town has remained beautifully olde worlde but has lots of things to see and do. If timber-framed houses and national bards aren't your thing, you can hire a boat and have a gentle punt up and down the Avon. There's also a playhouse and a certain grave and literary tours and the like.
http://www.visitstratforduponavon.co.uk/
Boat hire:
£6 per person for a hour
http://www.avon-boating.co.uk/small-boat-hire/rowing-boats
Tenant savings
Purple Frog tenants can enjoy some tasty treats, wild days out and BIG nights out with our partner companies. There's some choice student discounts and savings on our partner page. Don't forget to check them out!
Write for us
Are you a Birmingham student? Fancy adding your thoughts to the Purple Frog Student Blog? Then email our marketing guy, James, to discuss how you can contribute. His email address is james.mason@purplefrogproperty.com.