Halls or House? How to choose your ideal student home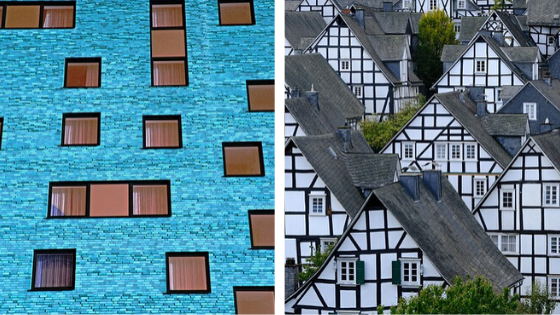 Finding your new student accommodation doesn't have to be hard
Where to live is a tricky decision – should you head for halls or a house share? You need to be able to compare the pros and cons of each. Luckily for you, this post points out the most critical factors you need to take into consideration before signing your contract.
Before you start
There's no point starting a search unless you've thought about exactly what you want from your student accommodation.
I always plan my searches by thinking in two different ways:
Objectively – location, price, contract, service, bills, facilities.
Subjectively – socialising, curfew, privacy, safety.
Let's look at each accommodation type in turn!
Student halls
| | |
| --- | --- |
| Pros | Cons |
| Close to uni | Curfew |
| Bills | Price |
| Service | Choice |
| Security | Facilities |
| Live with lots of people | Privacy |
Living in halls
Location is the most significant benefit of living in university halls. University-owned halls are in walking distance from the university. They're often as close as a few minutes away from where you have classes.
This means you'll be saving transport money and you won't have to wake up as early as other students who live further away.
Although the price of renting student halls is higher, all the bills are included! It means you won't have to worry about setting up accounts for water or electricity and you'll spare yourself some stress.
When you move in, many student halls have on-site personnel (and students who live next to you) who can help you solve problems. If you make friends quickly you might convince someone to help you with your heavy luggage.
Halls will have lots of security. When it comes to safety, non-authorised people cannot enter your building, there will also be CCTV and often a security guy, if you're on campus.
Even though you don't get to choose your housemates, living in halls is perfect for those who enjoy being around people most of the time. Socialising is high on the agenda and there will always be someone to hang out with. Bear in mind that some university halls have curfews, which could be a problem if you like your parties to last long! Restricted opening times are less of a problem in private halls.
Unfortunately, if you like your own space, your privacy won't be the best. You'll have to share facilities with people who might not be as clean as you would like them to be. As you won't know them, it could make the conversation where you ask them to be cleaner a bit harder than if they're your friends.
One last factor to consider – the contract you sign is for the full year. Even if you leave earlier, you'll still have to pay rent for the whole of the contract period. Make sure know the length of your contract when you sign.
If you're a second or third year and want to keep the halls experience, there are private halls available in most student cities. Speak to a student accommodation expert to find one that's right for you.
Sharing a house
| | |
| --- | --- |
| Pros | Cons |
| Privacy | Bills |
| Freedom | Security |
| Choice | Live with smaller no of people |
| Facilities | Service |
| Rent | Might have to travel |
Living in a shared house has loads of benefits too
To start with, you get to choose who you will live with. Finding a place to live is much more fun if you're going to viewings with a group of friends.
There are loads of houses to let for students, so once you've made your objective and subjective lists, you get to pick a house or flat of your liking. Your house might not be located as close as university run halls, but you can find lots of houses close to campus, or near public transport. On the plus side, you won't have to splash out on a gym membership either, if you're walking to campus every day.
One of the benefits is that lots of shared houses are much cheaper to rent than private halls.
Many landlords don't include utilities as part of the rent. This means you'll have to pay bills. It will still be cheaper than living in many of the student halls of residence.
A real negative here is the stress you'll go through when setting up accounts for water, gas, electricity and internet.
However, you can also find places that offer a bill-included rent option. Or you can always ask your landlord if they'd consider adding utilities to the rent. (The amount of rent you'll pay will go up.)
If you don't want to queue to cook or to get into the bathroom. The facilities in a shared house are much more appealing! There's often fewer people sharing the kitchen and bathroom. Many houses will have multiple bathrooms, or even en-suite rooms.
In a shared house, there will are fewer people to socialise with, but remember they're your friends. Plus, you don't have a curfew to respect if you want to go out all night.
With less hubbub than in halls, you can also enjoy one of the most important benefits of them all – privacy!
In terms of security, you'll need to remember to keep your doors and windows locked. You might also need to think about contents insurance, so you know that you can get some money if the worst does happen.
Ask the letting agent or landlord about security measures at the houses. Also, be careful out and about. For instance, make sure people know where you are and don't walk around on your own late at night.
Now the choice is yours. The most important thing is to decide which are your priorities. Do you care about privacy, budgeting, or location?
Put yourself in the first place, and the choice will come naturally!
---
Featured image courtesy of:
Image by PixelAnarchy from Pixabay
Image by Hans Braxmeier from Pixabay