These Are Birmingham's Hottest Student Spot!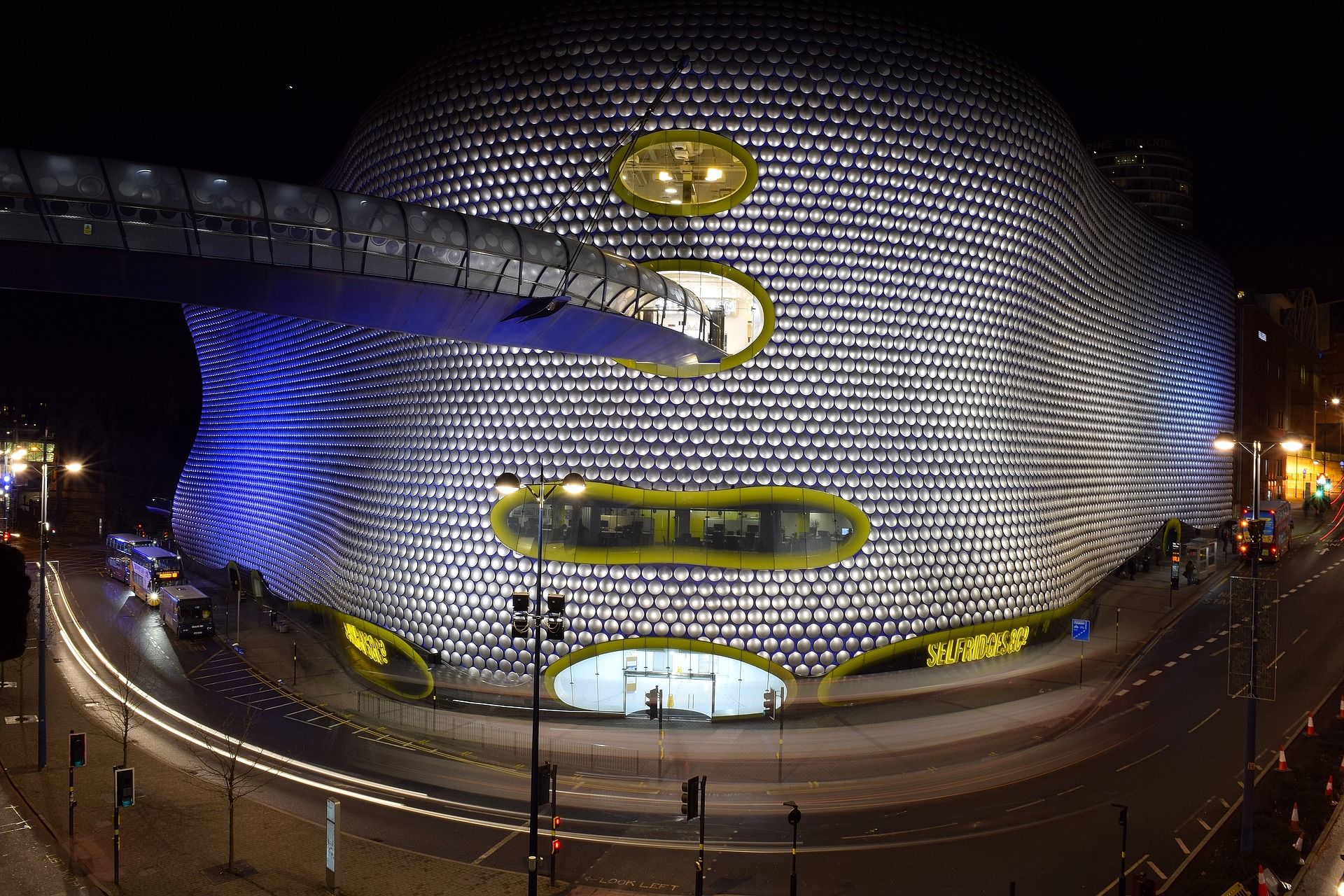 8 of Birmingham's Best Bits for Students.
Roll up! Roll up! It's time to look at Birmingham's best bits! Are you a newbie to Birmingham? Or been here so long you've run out of things to do? I've put together a list of must-visit places in Birmingham. So, get your pen at the ready, and add these into your schedule!
Who doesn't love a night at the Theatre? From Pantos to musicals, and comedy acts to ballets – Theatre life in Birmingham has plenty to offer! See if anything takes your fancy, get a few friends together, and embrace the culture of theatre life. It's also a great excuse to get dressed up, go for a meal and maybe a few cocktails – the true theatre experience! Birmingham Hippodrome
Cannon Hill Park
This may be one to keep in your pocket for those summer days – but just imagine this – a beautiful sunny day, surrounded by green grass, luscious lakes and maybe a drink (or two!). Ahh bliss. Not only can you bask in the park's gorgeous landscape, there's plenty of activities on offer: mini golf, pedalos, and even a fishing! So, when the next sunny day is on the forecast, get yourself to the park. Cannon Hill Park
Cadbury World
Drowning in work? Why not swap that stress for? You guessed it – Chocolate! Just like Augustus Gloop, dive (or fall) into the world of chocolatey goodness. £18 per adult may seem steep, but Cadbury World will satisfy those chocolate cravings – so it's worth it right? There's chocolate making, photo taking and even a 4D chocolate adventure – sounds dreamy. Cadbury World
Ghetto Golf
Street art plastered on the walls, cocktails flowing in the bar, and 18 opportunities to show off your skills! I'm very sad to admit, I have never been to Ghetto Golf, envy flows through my bones every time someone shares about their experience! So, I'm making a booking… Who's in?
[Not to rub it in but, while Bethan hasn't been to Ghetto Golf, Purple Frog has. We can confirm it is a huge amount of fun and that cocktails do not improve golfing prowess.] Ghetto Golf
Digbeth Dining Club 
Delicious food. Great company. Nowhere better than Digbeth Dining Club. This is a must visit during your time at university! Cheesecake, burgers, vegan fried chicken – all the foods you can think of, and they change every week. Open Thursday-Sunday, indulge yourself! Although be mindful, try not to spend all your money here. Digbeth Dining Club
Christmas Markets 
Wrong time of year – I know, I'm sorry! I just LOVE Christmas, and Birmingham Christmas markets are not ones to miss! There are stalls from independent companies, food stalls, and the visit isn't complete without getting your hands (both hands!) on a two-pinter stein. The best news is… you only have to wait 10 months – get counting! Christmas Market
Brindley Place
Brindley Place is bursting with restaurants, bars, and cafes along the canals. Now these may not be Amsterdam canals, but as the weather gets nicer, and the drinks are flowing, it'll feel like a mini holiday! Not only can you have a bite to eat, and a drink or two, but while you're there, why not treat yourself to a trip to the National Sea Life Centre, or maybe the art gallery. Brindley Place
Birmingham Museum and Art Gallery
Are you a culture seeker? Do you love the finer things in life? Take the afternoon off to explore what Birmingham's finest art has to offer! There's exhibitions, special events, tours and talks! Get lost in history and admire the artwork – there's even opportunities for you to get creative yourself. Birmingham Museum
So, whether you've visited all these places before, or never heard of them – I hope I've shed a light on some of Birmingham's best bits! So, get planning, get exploring and make your weekends off worthwhile.