12 amazing things for students to do in Bristol

The Bristol team give our ideas of 12 things for students to do in Bristol
Is Bristol the coolest city in the UK? It's given us Banksy and Massive Attack. Skins was set here and Isambard Kingdom Brunel bolted together some of the UK's most impressive engineering feats, right here in Bristol.
If you're studying at university here, seriously well done: good choice.
Even a quick scout round will show you that the place is studded with super-cool little hideouts for those with refined tastes, as well as loads of places that fulfil your doing-it-ironically-but-secretly-loving-it needs.
The team here at Purple Frog has put together their list of 12 things that students studying in Bristol really should check out. (I know that the other cities did 10, but we wanted to prove that Bristol is best.) Here they are.
1. Bristol Zoo
Opening: every day 9am-5:30pm (except Christmas day)
Opened in 1836 by the Bristol, Clifton and West of England Zoological Society, Bristol Zoo is the world's oldest provincial zoo and the fifth oldest zoo in the world. It has a tick list of super-cute animals that will be happy to pose with you while you snap a selfie*. My personal favourites are the Capybaras. But don't panic, there's penguins, monkeys and Meerkats too.
The zoo is very active in conservation and is part of a breeding programme that's trying to save lemurs from extinction, as they are now endangered Madagascar.
As well as being a great day out, keep an eye out for special events that the zoo puts on throughout the year.
Mums and dads reading this might juuust remember Bristol Zoo's starring role in Animal Magic – a children's TV programme from the 70s. Just so you know what everyone did before the internet, here's a taster**:

*I made that up.
**Dressing chimps up like little tiny humans is now a thing of the past. Don't go to the zoo expecting this sort of archaic malarkey.
Price: Students tickets are £12.75 (when you book online)
Clifton, Bristol, BS8 3HA
http://www.bristolzoo.org.uk/
2. The Lanes
Open: Sunday – Thursday 12pm-12am; Friday – Saturday 12pm-3am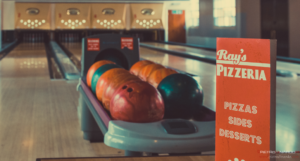 Maude Lebowski: What do you do for recreation?
The Dude: Oh, the usual. I bowl. Drive around. The occasional acid flashback.
The Big Lebowski made bowling cool – after all The Dude abides. (If you don't know what I'm talking about, watch the film, it's worth it.) The trouble I always had was that the romance and the reality were miles part. The Lanes disregards all of the things that make bowling in real life such a disappointment – screaming children, limp burgers in sad plastic trays, lager – and replaces them with a boutique bowling experience. That means a small number of lanes, in a grown up environment, tasty pizza and cocktails (although perhaps not White Russians; seriously watch the film). Plus, there's karaoke, too!
Price: £3.50 per person per game before 5pm / £5.00 after 5pm, we recommend booking
22 Nelson Street, Bristol, BS1 2LE
http://www.thelanesbristol.co.uk
3. Red-light Cocktail bar
Open: Monday – Thursday 7pm-1am; Friday – Saturday, 7pm-3am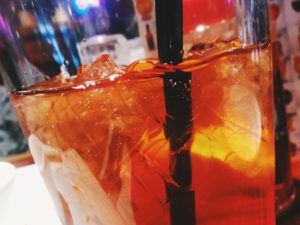 Do your research. Wait around outside and follow the bar staff home. Steal some of their mail, so you know their names. Then bring your friends, stroll over to the bar and be all like 'Hey, Steve', to the barman. This will prove to your friends that you are the coolest person they know.
Actually, that all sounds a bit creepy. And just knowing this place exists will prove to your friends that you're so cool even your frostbite has frostbite. Billing itself as an adult drinking den, this place is a 'haven for the iniquitous and hedonistic'. You have been warned.
4. Thekla Nightclub
Various opening times, see website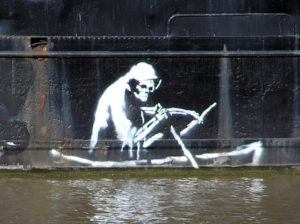 If you have a passion for live music, there's nowhere better. It's the best place in Bristol to discover your new favourite band, as well as old favourites. With regular gigs, this is a superb music venue with a smorgasbord of styles and sounds to pick from.
They also run regular club nights, with tight, thin-hipped indie and alternative nights leaning rakishly against funky-assed soul and funk. There's even the obligatory 'pop' night on Saturdays. Ideal for those nights when you want to go out for some nice ironic dancing, but secretly need to be shouting 'tuuuuune' and throwing your hands up in the air, for no apparent reason.
The thing the Bristol team love about it the most? It's on a boat!
Price of entry varies. See individual nights for more details
The Grove, East Mud Dock, Bristol, BS1 4RB
http://www.theklabristol.co.uk
5. Kings Street Bars
Opening times vary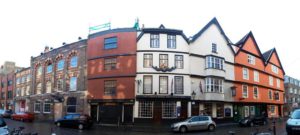 At one end, there's the Old Duke – a legendary live jazz venue. At the other, you'll find a cluster of 17th century townhouse pubs, which have built a reputation for exceptional craft beers and tasty food. This idiosyncratic street is a haven for those who are looking for drinking establishments that have a bit more character and charm than your usual high street boozer.
King Street is part cobbled and pedestrianised, so when the sun's shining or the evenings are warm, you can sit outside and enjoy the quirky architecture, along with your small batch, artisan-brewed beverages. Explore, know your limits and find your new favourite pub!
6. The Harbour Side (Harbour Festival) – FREE!
Festival held in July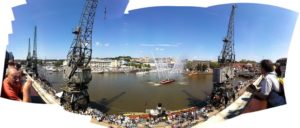 If you're a fan of arts, circus, dance, music, boats, nautical capers, good food and drink and general enjoyment (and who isn't?) then you need to put aside a weekend mid-July to check out the Bristol Harbour Festival. Last year's event spread itself across the whole waterfront and took in lots of fun events and venues.  When there's no festival, Bristol harbour is still a hotbed of fun. There's all sorts to explore: take your wallet and see what you can see!
7. Bristol International Balloon Fiesta
Open: mid-August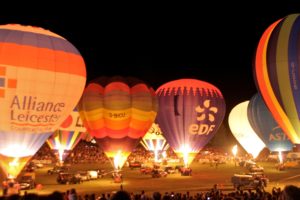 150 hot air balloons. That's a lot of hot air balloons. And it truly is a site to see when they take to the air. Held over four days in August, this free festival provides lots of OMG moments that'll keep your Instagram account busy over the weekend. As well as the awe-inspiring sight of lots of hot air balloons, there are trade stands, entertainment and food, as well as a fair!
It's also free to get in, with a shuttle bus to get you to and back from the site. If you're interested in event management, marketing and that sort of thing, the organisers take on a number of interns to help with the event – see their website for details.
8. Leigh Woods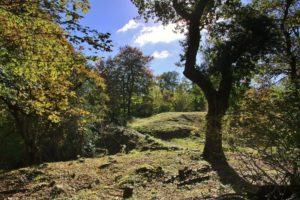 Sometimes the hurly burly of city life can get too much and you want to stand somewhere green and look at a tree or three. Leigh woods are just over the Clifton suspension bridge and are well worth a visit.
Take a stroll around and check out Stokeleigh Camp, the iron age hill fort; the 200-year-old parish boundary wall; or see if you can see the remains of the quarry, tramway and docks that used to reside in the park.
If you're in the mood to learn stuff, you can  join in with one of the many activities the National Trust run here. The one's I've put in my diary are den building and woodland survival. You know, just in case I ever need to go off the grid, but still be close enough to Clifton to get a 4G signal.
9. See a match at Ashton Gate Stadium
Match times vary, see the websites for fixtures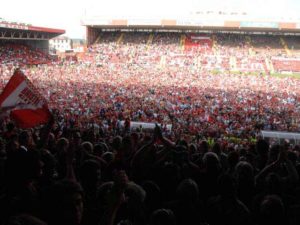 Even if you're not a massive sports fan, watching a live match in a stadium is a totally different experience than anything you've seen to TV.
Both the rugby and Bristol City football team use Ashton Stadium.
Which one you choose to see depends very much on your expectations. Bristol Rugby are a top flight team and you can watch the game with a pint. The football team are…not quite so top flight, but they're plucky and have got a loyal following, so the atmosphere will be something of a buzz. Plus, you're not watching a bunch of pampered millionaires flounce around the pitch.
Cost: As an under 22, both teams will give you money off the ticket price. Cost and availability depend on who they're playing.
Rugby: http://www.bristolrugby.co.uk/
Football: http://www.bcfc.co.uk
10. Cabot Circus
Open: 10am-8pm Monday-Saturday; 11am-5pm Sundays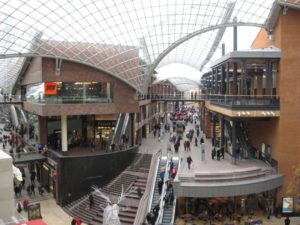 Shopping. Everyone's favourite form of therapy. And Cabot Circus is Bristol's premier hangout for those looking for the sweet psychic release of acquiring and accumulating possessions.
The Circus also runs special student nights, with the promise of grabbing bargains and exclusive discounts. All sweetened with live DJ sets, freebies and the chance to win prizes. There's a goodly number of big name shops and restaurants, so even the most prolific shopper will appreciate the choice.
11. M Shed
Open: Tuesday – Friday 10am-5pm, Saturday – Sunday 10am-6pm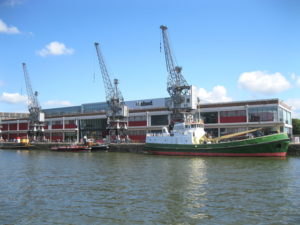 You live in Bristol, but do you know Bristol. To get to the heart of the city, you need to head down to Prine's Wharf to a former transit shed where you'll find M Shed. The museum captures the life of the city through its long history. There are three main galleries: Bristol Places, Bristol People and Bristol Life. The museum is home to over 3000 artefacts that trace Bristol's history.
There's a collection of historic vessels moored outside too. This is a great place to take the folks, when they come to visit.
It's FREE to get in
Princes Wharf, Wapping Road, Bristol, BS1 4RN
www.bristolmuseums.org.uk/m-shed
12. Banksy and graffiti tour
Various times: see the website for details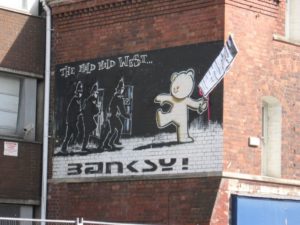 Now a worldwide brand, with artwork changing hands for hundreds of thousands of pounds, the mysterious street artist Banksy is (we're pretty certain) a Bristolian. That means the city is sprinkled with little gems by the man himself.
Put on some stout shoes and see some of Banksy's Bristol work, plus get a ride on a ferry and see some other outstanding street art, thrown into the bargain too. The tours are about two/two and a half hours long and take in lots of central Bristol.
Tenant savings
Don't forget, if you're a Purple Frog tenant, you can pick up some pretty fabulous discounts and savings using your Purple Frog key tag. Find out more, here: https://www.purplefrogproperty.com/students/partners/.
Write for us
Are you a Bristol student? Fancy adding your thoughts to the Purple Frog Student Blog? Then email our marketing guy, James, to discuss how you can contribute. His email address is james.mason@purplefrogproperty.com.