10 amazing things for students to do in Nottingham

Our guest blogger Emma gives her top 10 things to do in Nottingham
As the home of Robin Hood and Batman, Nottingham's clearly no stranger to adventure and excitement. With so much history and so many amazing attractions, it's been difficult to narrow it down to just ten but I think I've managed it. In no particular order, here it is – 10 amazing things for students to do  in Nottingham:
1. Nottingham Castle
Open: everyday 10am-5pm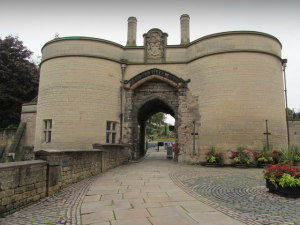 Full of history, art and special events, Nottingham Castle is a must see! This medieval castle has been home to royalty, been the site of civil wars and is now a major tourist attraction which is currently hosting a special exhibition on Leonardo Da Vinci. You also might even spot Robin Hood himself!
£5 entry for students
Lenton Road, Nottingham, NG1 6EL
www.nottinghamcastle.org.uk
2. Pitcher and Piano
Open: Monday – Thursday 11am-12am; Friday – Saturday 11am-2am; Sunday 10am-11pm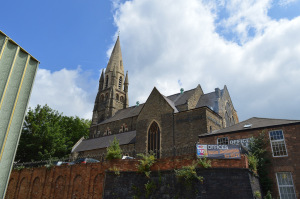 Is it a church? Is it a bar? Whatever it is, it makes you feel a little bit sinful. Pitcher and Piano are actually a chain of bars, but this Nottingham bar will be unlike any other you've been to. Set in a beautiful Grade II listed church, Pitcher and Piano will have you feeling stylish and sophisticated. And if getting drunk in a church makes you feel a bit weird, don't worry too much about it, for all Jesus cares, you may as well be drinking water.
No on-going student-only discounts, but there's deals aplenty on the website
The Unitarian Church, High Pavement, Nottingham, NG1 1HN
www.pitcherandpiano.com/nottingham
3. Kitty Café
Open: Monday – Saturday 10am-6pm; Sunday 10am-5pm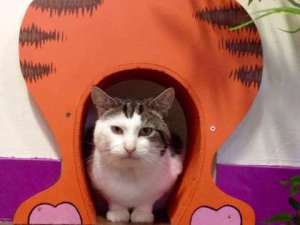 Cats and cake. What more could you ask for? Just off the main Market Square, feline fans the world over will be delighted at the chance to sip coffee and eat all sorts of delicious food whilst being surrounded by cats. And the best part is, it's also a rescue centre, so if you get attached to a particular kind of cat, you can take it home with you! (Bear in mind that you probably won't be able to keep a cat in your accommodation and check with mum and dad before sending your new feline buddy home.)
No student discounts, but a jacket potato won't break the bank. Plus: cats!
31-37 Friar Lane, Nottingham, NG1 6DD
kittycafe.co.uk
4. Wollaton Hall and Deer Park
Open: every day between 10am-5pm. See the website for park opening times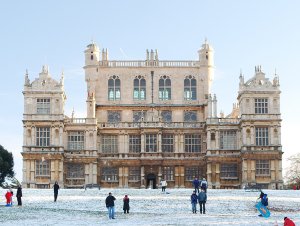 Looking at Wollaton Hall, it's no surprise that it was chosen to be the home of everyone's favourite bat-obsessed crime-fighter. You can see the hall's performance as Wayne Manor in The Dark Knight Rises. Plus, 'amaze' your friends with your knowledge of the link between Gotham village (just down the road) and the fictional city, where the caped crusader hangs out. Beautiful and imposing in its own right, the Hall's grandeur is only heightened by the beautiful surrounding gardens and deer park.
It's FREE to get in. There's a charge for the car park. Or go by public transport.
Wollaton Park, Nottingham, NG8 2AE
www.wollatonhall.org.uk
5. Highfields Park
Open (for the boating lake): Sunday 1 May – Sunday 4 September, 10.30am–7pm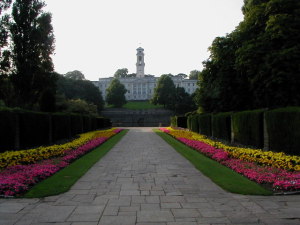 Another beautiful park, this time literally a short stroll from the University of Nottingham campus. It's a student tradition to Instagram yourself boating on the lake here, and when you're done there's usually an ice cream van nearby to complete this traditional summertime experience!
6. Broadway Cinema
Open: screening times vary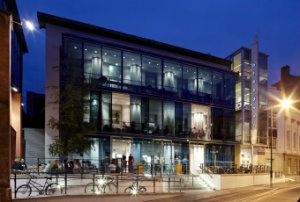 Every other cinema will be ruined after a visit to the cinema that Total Film magazine once described as the 'best in the world.' This independent cinema was designed by Paul Smith and shows what it describes as the 'best international films.' It is also home to two lively cafe bars.
14-18 Broad Street, Nottingham, NG1 3AL
www.broadway.org.uk
7. Goose Fair
Open: early October
At more than 700 years old, the Goose Fair has had plenty of years to become perfect. Every October, more than 500 rides and attractions all flock the Forest Reaction Grounds in Nottingham to amaze and delight people of all ages, including author J.B Priestly, who wrote about his own trip to the Goose Fair in 1933.
See a video of some of the thrills and spills you can expect at the fair:
Forest Recreation Ground, NG7 6HB
8. Boilermaker
Monday-Saturday 5pm-1am (door closes at 12.30am); Sunday 7-1am (door closes 12.30am)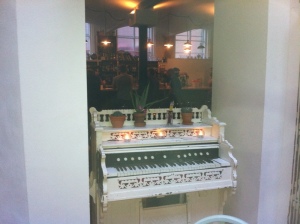 As well as being quaint and historical, Nottingham also has lively nightlife. At first glance, you might be confused as to why there are queues of dolled up people lining up outside a such a plain looking building. But for those in the know, Boilermaker is the home to great cocktails and an even livelier atmosphere.
9. Caves
Open: various times (see below)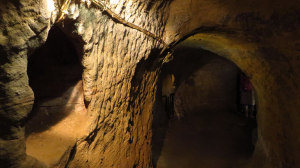 Another secret part of Nottingham is the whole network of caves underneath the city. These man made caves are medieval remnants that have seen hundreds of uses, including cave dwellings, underground jails and bowling alleys. A network of caves under the castle were even used by King Edward III to capture the man who killed his father. Even today, explorers are finding new caves in the network.
City of Caves tours
Monday – Friday 10am-4pm
Student price for tours: £5.95
Upper Level, Broadmarsh Shopping Centre, Nottingham, NG1 7LS
www.cityofcaves.com
10.Ye Olde Trip to Jerusalem
Open: Sunday – Thursday 11am-11pm; Friday – Saturday 11am-12am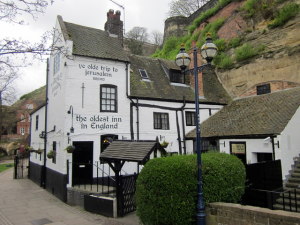 As well as being home to England's most famous outlaw, Nottingham is also home to it's oldest pub, historically known as the watering hole where travellers on a pilgrimage to Jerusalem would stop off for a pint along the way. You don't have to make the rest of the journey to the Levant, but it's worth popping in to enjoy a pint, like a proper pilgrim.
About the author
While it may say written by James Mason in the header, he pretty much just put the hyperlinks in.
Instead, massive thanks to Emma Pallen, who provided the words. Emma's a third year Psychology Student at the University of Nottingham. She's also one of the University's blogging team. You can read more of her stuff on the Uni blog page: http://blogs.nottingham.ac.uk/studentlife/author/lpyep6/.
Tenant savings
Don't forget, if you're a Purple Frog tenant, you can pick up some pretty fabulous discounts and savings using your Purple Frog key tag. Find out more, here: https://www.purplefrogproperty.com/students/partners/.