Tenant fee ban: what landlords need to know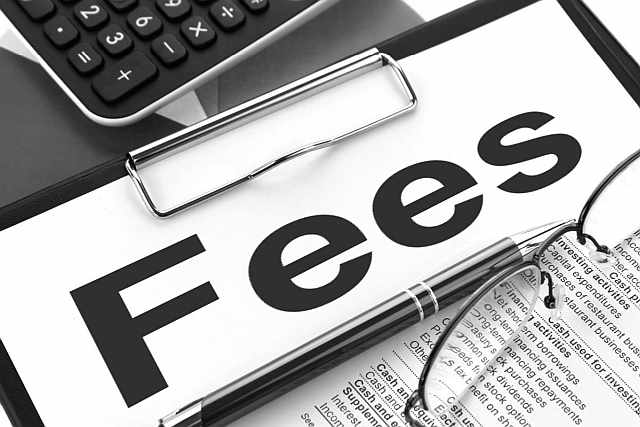 What will change for landlords with student property
It's official: following the Government's 15th January announcement, we know the tenant fee ban starts on 1st June 2019.
After this, it will be illegal for landlords and agents to charge admin fees to tenants.
The legislation, which is now moving towards Royal Assent, only affects tenancies in England. However, Welsh law-makers are creating their own version, which will mirror the English law.
If you have not started thinking about what this will mean for your business, we've put together a brief guide to the ban.
Types of tenancies affected
Only assured shorthold tenancies (ASTs), which covers the majority of student accommodation, and licences will be affected.
Long leaseholds, social housing, holiday and company lets, as well as non-Housing Act tenancies are excluded from the ban.
While the ban is not quite law yet, it is the time to start revising your contracts and checking if any fees or charges you currently ask tenants to pay will need to be removed.
Penalties
Any agent or landlord found to be flouting the rules will face a fine of £5,000 for their first offence. This will be enforced by Trading Standards.
Following that, the punitive measures ramp up considerably.
As continuing to charge fees will be a criminal offence, potential miscreants will face the possibilities of £30,000 fines and banning orders, if they are caught twice in a five-year period.
Tenants will also be to pursue landlords through the county courts to claim back any prohibited fees, plus interest, which will accrue from the day the fee was paid.
Section 21
As well as significant financial forfeits for those who chose to ignore the ban, landlords who charge prohibited fees will be unable to issue a Section 21 notice.
To be able to issue the notice, the offending landlord will be expected to either refund the prohibited charges or, with the tenant's agreement, use them against any rent owed.
Banned fees
The fees that will be disappearing are those usually charged to tenants for creating, renewing or terminating an AST, or licence. Although there are exemptions, which are covered below.
Prohibited fees are those currently included in a tenancy agreement that are paid for the administration of the contract or the services supplied as part of the tenancy. This includes payments to third parties.
As well as admin fees, other charges banned from 1st June include:
Sending guarantor forms
Credit checks
Inventories
Referencing
Cleaning / professional cleaning
Gardening services
Using specific insurance providers
Exemptions
Landlords will still be able to charge rent and ask for holding deposits and deposits. Charges levied when tenants default on the contract are also exempt. However, the ban has squeezed these with their own set of restrictions.
Charges can also be made if tenants want to make changes to their contracts, such as adding a new tenant or for Novations (swapping tenants on the AST). The amount that tenants can be charged for each of these has also been tamped down to prevent landlords unfairly inflating costs.
Landlords can also insist on tenants using specific utilities and internet/telephone suppliers. This exemption isn't extended to letting agents.
I'll cover the restrictions in more detail below.
Rent restrictions
Landlords are able to raise the rent across the course of the whole tenancy. What they can't do is include a higher rent for the first portion of a tenancy to cover the loss of fees, which then reduces later.
The Government has said that market forces will keep rents from rising. Without having to worry about the expense of fees, tenants will be able to shop around for the cheapest rent.
Holding deposits
While it will still be lawful to require a holding deposit, the amount landlords can ask for is limited to the equivalent of one week's rent.
Further restrictions, mean that landlord must:
Make a decision within 15 days, once they've taken the holding deposit
Return the holding deposit in full no later than 7 days after the landlord decides not to go ahead with the tenancy
Give back the money within 7 days of agreeing to go ahead with the tenancy
The last point only applies if the holding deposit isn't put towards the deposit or rent.
Landlords do not have to return the full holding deposit if a tenant:
Backs out of the tenancy agreement
Does not pass Right to Rent checks
Fails to respond after 25 days to the landlord's reasonable requests for information
Deposits
Security deposits will be capped at the equivalent of five weeks' rent, for tenancies with annual rent below £50,000.
The cap rises to six weeks' rent for tenancies where the annual rent is £50,000 or above.
Breach of contract I – tenant damage
If a tenant has caused damage to the property, the landlord is only able to pursue these costs through deposit deductions or by using the courts to seek compensation.
Breach of contract II – default payments
The new law says that landlords can only charge tenants for:
"(a) the loss of a key to, or other security device giving access to, the housing to which the tenancy relates, or

(b) a failure to make a payment of rent in full before the end of the period of 14 days beginning with the date ("the due date") on which the payment is required to be made in accordance with the tenancy agreement."
In the case of lost keys, this would mean that tenants would be liable for the cost of replacing the keys and a contractor attending the property.
The bill allows for reasonable costs to be charged to the tenants:
"If, in the case of a payment required to be made to a landlord or letting agent in respect of a relevant default within sub-paragraph (2)(a) [quoted above as bullet point a], the amount of the payment exceeds the costs which—

(a) are reasonably incurred by the landlord or letting agent as a result of the default, and

(b) are supported by evidence in writing which is provided to the person on whom the requirement to make the payment is imposed,

the amount of the excess is a prohibited payment."
Here the important word seems to be reasonably.
Keys
Anything over the actual losses suffered by the landlord would be considered a prohibited charge. It also means that you cannot charge for expenses that are hard to prove, e.g. your time and petrol costs.
We have interpreted reasonably to mean something akin to the example below:
A tenant contacts you to say they have lost their keys, please can you cut some more? You then spend £5 getting a new key cut, then drive across town to deliver them. It is reasonable for you to charge the tenant the £5 you have paid to Timpsons.
You cannot charge them £25, to compensate for your time and inconvenience. That extra £20 would constitute a prohibited payment.
In short, you will need to show your receipts.
Arrears
Landlords will still be able to charge tenants for paying their rent late.
While you won't be able to charge tenants for sending them rent arrears letters, the law restricts the interest a landlord can charge on late payments to 3% over the Bank of England base rate. This interest can be calculated from the day of the missed payment.
The other point to make here is that these obligations on the tenants must be in the tenancy agreement. If it's not, then landlords won't be able to reclaiming the costs.
Changes to tenancy
Landlords are still permitted to charge a fee if a tenant requests a change to their tenancy, for instance a Novation.
The ban states it can either be a small fee of £50 or for the costs of making the change. As with replacing keys, the landlord must be able to prove that they have incurred higher costs, if they exceed the £50 ceiling.
As charging for referencing and credit checks will be prohibited, these cannot be considered legitimate costs.
If a tenant wishes to end their tenancy before the agreed date, they can be charged the equivalent of the rent that will be owed in the void period.
Third party payments
While tenants can no longer be charged for gardening services, the ban allows for other third-party payments.
Both landlords and agents can include clauses to make a tenant's contractual obligations to include:
Paying for the TV licence
Paying the council tax
The law also specifies that landlords only can include clauses to require tenants to:
Pay landlord's costs from a specific service provider
Pay landlord's costs for a specific communication service, such as phone, broadband, cable/satellite service
Older tenancies
The fee ban will apply to tenancy renewals. On 1st June 2020, the fee ban will also cover existing tenancies.
What's to lose?
All through this process, landlord associations have argued that it is the greedy few who are ruining it for everyone else.
Purple Frog's admin fees have always been kept as low as possible and cover everything from credit checking to sending guarantor forms. We make our fees available on our website and in branch, so it is clear exactly what tenants will need to pay us for the work we do on their behalf. We know there are some agents out there who don't do that. That is incredibly unfair.
It is a shame that everyone in the private rented sector has to pay for the unfair practices of others. That said, I believe that those who have always tried to treat tenants fairly will weather this. The ban's not going to be pleasant but will not be earth shattering.
On the other hand, if your business model is based round having more charges than a cavalry brigade, you'll need to fundamentally rethink how you're getting your income. You have a lot to lose.
More information
https://www.purplefrogproperty.com/blog/tenant-fee-bill-published/
https://www.purplefrogproperty.com/blog/tenant-fee-ban-expected-spring-2019/
https://www.purplefrogproperty.com/blog/deposits-capped-5-weeks-rent/
https://www.rla.org.uk/landlord/guides/tenant-fees-ban-guidance.shtml
http://www.legislation.gov.uk/ukpga/2019/4/schedule/1
https://services.parliament.uk/Bills/2017-19/tenantfees.html
https://publications.parliament.uk/pa/bills/cbill/2017-2019/0203/cbill_2017-20190203_en_1.htm
Purple Frog clients with questions about the ban, should speak to your account manager. They'll be happy to help you with any questions you may have.
If you are a landlord with student property and would like to speak to us about how we can help manage your properties, including preparing for the ban, please fill in the form on our landlord page. A member of the team will call you.