Compulsory Electrical Safety Testing Goes Live This Summer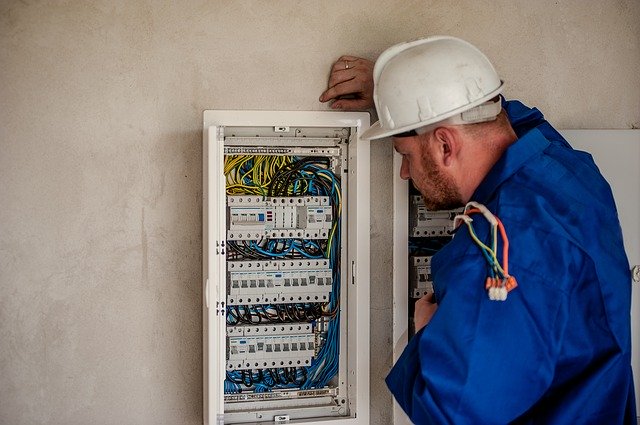 New Regulation Means Regular Mandatory Electrical Safety Inspections  
Landlords in England will need to arrange for fixed electrical installation safety inspections every five years. Called the Electrical Safety Standards in the Private Rented Sector (England) Regulations 2020, the law is expected to be ratified by both houses of Parliament by April 2020. It would come into effect on 1st June 2020.
Once this happens, it will be mandatory for landlords to arrange safety inspection reports by 1st July 2020 for new tenancies. Existing tenancies would need the reports for 1st April 2021.
The regulations are similar in scope to gas certificates. As a landlord, you will be required to arrange for safety inspections for each of your rented properties at least once every five years. The person conducting the inspections must be qualified to do so.
Upon completion of the inspection, landlords will be required to obtain a report. You will need to retain and share this report with:
Current tenants, within 28 days of inspections
New tenants, before they occupy the property
Prospective tenants, within 28 days, if they request it in writing
Person who conducts the next inspection.
Your Local Authority (LA) can also request the report. If this happens, you have 28 days to comply.
Action
If the inspection report highlights the need for remedial action, there is a 28-day window to complete the work. If the report demands it, the work must be completed before this deadline.
Landlords must then have the remedial work signed off by a qualified person and then share this document with the existing tenants and the local authority (LA).
Under the new regulations, LAs also have powers to demand remedial work is completed if they think this is necessary. They can demand this work be completed even if it is not listed in the current safety report.
If the LA requires the work to be done, the completion time frame is reduced to 21 days.
Amends
Student halls of residence are exempt from the new law. Houses in Multiple Occupation (HMOs) are covered by the law.
It amends the 2006 Management of Houses in Multiple Occupation (England) Regulations, meaning it replaces existing electrical safety regulations for this property type.
Fine
As you have probably realised, LAs will enforce the new regulations. Falling foul of the new law could land you with a hefty civil penalty of up to £30,000.
Defined
'Electrical installations' is defined using Building Regulations 2010: the fixed electrical cables and equipment located on the consumer side of the electrical supply meter. (https://www.legislation.gov.uk/uksi/2010/2214)
The safety standards are those defined by the British Standards Institution as BS 7671: 2018(c) (https://electrical.theiet.org/bs-7671/18th-edition-resources/18th-edition-changes/)
ARLA Propertymark
Landlord Associations have been supportive of the regulations, but ARLA Propertymark has raised the question which is positively being begged by the law: are there enough electricians to cover the sudden surge in demand?
While unlikely to answer no to the question, the Ministry of Housing, Communities & Local Government has given its assurances that everything will be fine. Which is reassuring.
No shocks
Even for conscientious landlords, such as this blog's readers, it will mean more changes to your processes and extra paperwork to keep on top of. Of course, if you already conduct electrical safety checks, you're ahead of the game and won't be dashing around to book an electrician and wracking your brains to remember what extra work you need to do to create tenancies.
Purple Frog has been organising electrical safety inspections for our managed properties for several years. It's not gentlemanly to boast, and hubris is never a pleasant emotion, but it's nice when regulations catch up with best practice.
It, of course, puts our managed clients in the enviable position of not having to do anything to accommodate more regulation, as we're already doing this for them.
If you want to save yourself all that running around and instead relax knowing that your properties are safe, legal and your tenants are happy, give us a call. One of our property experts will have a chat with you about how we can take the weight of the new regulations. We might be able to boost your rental yields, too.
Get in touch, here: https://www.purplefrogproperty.com/landlords/.
More information
https://www.purplefrogproperty.com/blog/landlords-responsible-competence-electrical-inspectors/
http://www.legislation.gov.uk/ukdsi/2020/9780111191934/pdfs/ukdsi_9780111191934_en.pdf
---
Image by Michal Jarmoluk from Pixabay