Landlords to be responsible for competence of electrical inspectors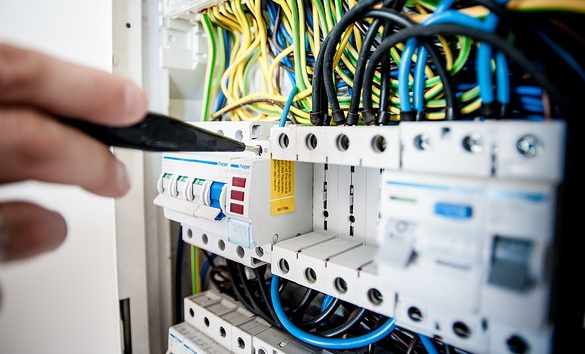 New rules announced alongside compulsory five-yearly electrical inspections
How competent are the people you send to carry out electrical inspections in your rented properties? Under new rules announced by the Government this week, you will be legally obliged to check this, or face stiff fines.
Regular inspections
The mandatory checks were announced at the same time as the Government published the results of its Electrical Safety in the Private Rented Sector consultation, which ran between 17 February and 16 April last year.
As well as making it a legal requirement for landlords to ensure the competence and qualifications of their electrical inspectors, the government reasserted its plans for compulsory five-yearly electrical safety inspections. This would affect all properties in the private rented sector.
These regular inspections were first announced in July 2018 but, since then, the government has kept tight-lipped about timescales and requirements. While still low on actual detail, the new announcement at least begins to shade in some of the white space.
The Government says that new guidance on the inspections and who is qualified to do them will follow. This will also make it clear who is responsible during each part of the inspection process. It will also stagger implementation, beginning with new tenancies, before widening the law to bring in existing tenancies.
Look North
While exact details are thin on the ground, landlords can look towards Scotland's existing laws, as the English ones will be broadly similar.
The Scottish rules cover:
Any installations in the property for the supply of electricity
Electrical fixtures and fittings
Appliances that the landlord provides as part of the tenancy.
Under Scottish law, inspections must be carried out before the start of a tenancy, then regularly every five years once a tenancy is in place. If this will be the case in England, it could mean yearly inspections for anyone with student property, due to the nature of the market. Obviously, we'll have to wait for the Government's guidance to know for sure.
Scottish landlords need to ensure that anyone carrying out inspections are members of one of two accredited bodies.
Not in the diary yet
Meanwhile, there is currently no time booked in the Parliamentary diary to discuss these new measures. We only know that they will be discussed when Parliament has time. So it might be a little way off yet.
Whatever the rules might be, the Government has said that they should have a minimum impact on landlords' time and expenses. The measures are being imposed to catch the rump of bad apples, not the majority of landlords who work hard to ensure their properties are safe for their tenants.
Having regular electrical inspections will also benefit landlords by increasing fire safety and enabling them to add material improvements to their properties.
Announcing the measures, Minister for Housing and Homelessness, Heather Wheeler MP, said:
"These new measures will reduce the risk of faulty electrical equipment, giving people peace of mind and helping to keep them safe in their homes. It will also provide clear guidance to landlords on who they should be hiring to carry out these important electrical safety checks."
If you are a Purple Frog client and would like advice about tenant safety and mandatory inspections, please speak to your account manager. They will be happy to help. If you are a landlord with student property and would like to know more about how Purple Frog can ensure your properties are kept inline with new regulations, please fill out the form on our landlord page. One of our local experts will be in touch to discuss your needs.
More information
https://www.gov.uk/government/news/housing-minister-tightens-up-rules-on-electrical-safety-to-better-protect-renters
https://assets.publishing.service.gov.uk/government/uploads/system/uploads/attachment_data/file/774124/Government_Response_to_Electrical_Safety_in_the_Private_Rented_Sector.pdf
https://news.rla.org.uk/electrical-safety-landlords-to-be-legally-required-to-ensure-inspectors-are-competent-and-qualified/
https://landlords.org.uk/news-campaigns/news/government-commits-introduce-mandatory-five-yearly-electrical-safety-checks