Need to up a rented property's EPC rating? You'll need to pay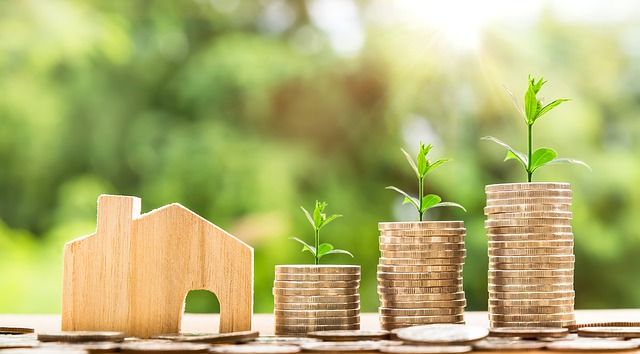 The government's updated its Minimum Energy Efficiency Standards
Quietly, with little fuss, the government has changed the law on Minimum Energy Efficiency Standards (MEES) for properties in the rented sector. From 1st April, they've introduced a self-funding element.
The amendment that tiptoed through Parliament on 15th March 2019 is The Energy Efficiency (Private Rented Property) (England and Wales)(Amendment) Regulations 2019. Last year's law-change banned landlords from renting properties with Energy Performance Certificates (EPCs) rated F or G. It promised that there would not be a cost to landlords.
Any landlords who could not secure funding could apply for a zero-cost exemption. This change effectively removed this exemption.
Instead, landlords with properties with EPCs below an E grade will need to self-finance improvements up to a cap of  3,500 (including VAT).
There is a 1st April 2020 cut off to bring any property with a zero-cost exemption up to standard or apply for a new exemption under the changed criteria.
£3,500 cap
In its amended guidelines, the government underlines several points about the £3,500.
Only properties with EPC ratings of F and G are affected
It is an upper spending limit, not a target cost
It is per property, not per improvement measure
The cap can be 'achieved' through several methods
Relevant energy efficiency improvements
The published guidelines give several scenarios to show how landlords with so-called 'substandard' properties   those with EPC ratings under E   can meet the new self-funding requirement.
This is the gist of it.
In order to bring a 'substandard' property up to spec, the landlord needs to undertake relevant energy efficiency improvements.
Landlords will need to base these improvements on recommendations from a previous EPC report or a survey done by a RICS-registered surveyor.
Landlords do not have to tackle all of the recommendations, only those necessary to increase the house's rating to the vaunted E grade.
What the government cares about is raising the grade, not how a landlord gets there.
Funding
There are three ways to fund the improvements:
Third-party funding (such as through Green Deal finance  see below)
Self-funded by a landlord
A combination of the above
Self-funding
As previously noted, the magical  £3,500 is not an expected spend. If a landlord can achieve the improvements at a lower cost, this will be enough. There's no requirement to take further action (spend more money). The landlord doesn't need to spend the difference.
On the other hand, if the cost of making the improvements exceeds the cap, the landlord can apply for an exemption. Obviously, to have one granted, the landlord would need to prove recommended improvement were too expensive.
The rub comes where a landlord cannot secure funding that is sufficient to bring the property up to spec. If this is the case, they are expected to contribute a top-up, up to the  £3,500 cap.
The cap is inclusive of VAT and covers the cost of purchase and installation.
Previous sending
Any improvement work that a landlord has undertaken after 1st October 2017 are counted towards the  £3,500 cap. This includes any money obtained through a third party.
As an example, a landlord added  1,200 worth of loft insulation, but the property is still under the E threshold. The regulations would expect them to spend up to  2,300 (including VAT) on further improvements.
This shortfall can be made up by further grants, as well as from the landlord's own pockets.
Consent
Another change in the law that might catch landlords out is how the amendment rejigs tenant consent.
Exemptions are valid for five years.
Previously, if a tenant refused access to a property for the improvement work, this exemption would hold for the full term.
Now, the exemption is only valid while that tenant remains at the property. Once the person who has objected has left, the expectation is that improvement work can now take place.
Third party funding
Before you reluctantly reach for your wallet, there are third-parties that will provide financial assistance to landlords to help improve properties.
Energy Company Obligation  
Energy suppliers need to offer support to residents – including those in rented properties – who live in 'fuel poverty'. There are official targets that they are legally required to meet, with the current obligation ending in March 2022.
This means that they will provide households with energy and heating improvements, including solid wall insulation and renewable heating measures.
Green Deal Finance Plan   
The Green Deal enables homeowners to take out loans for energy efficiency measures. These operate on a 'pay as you save' basis, with the cost of the loan being made up from the money saved from the energy efficiency improvements.
This normally means that there's a Green Deal charge attached to the meter at a rented property. The tenants will enjoy reductions in their bills from the increased efficiency, at the same time as the loan is paid off.
Local authorities   
This is much more piecemeal, as the funding is very localised.
There are links to more information about all of the funding options at the end of this post.
Penalties
Local Authorities are in charge of enforcing the regulations. Landlords who do not carry out work or apply for exemptions could face a fine of  5,000.
Meanwhile, the government's Business, Energy and Industrial Strategy (BEIS) is also looking at mechanisms to enforce the requirements.
What's the real cost?
The government is toting £1,200 as the average cost for bringing a 'substandard' property in line with the regulations.
The Residential Landlords Association (RLA) has stepped in to say 'actually more like £ 5,800'. Of course, landlords wouldn't have to pay that, as the cap's only £3,500. However, RLA is also predicting that 20% of landlords with properties graded F and G would sell up. Another 51% of this subset would hike rents to cover improvement costs.
While it's not Purple Frog's place to question RLA, there is money out there for these improvements. It's probably better to see how the land lies, before throwing your hands in the air either to curse the inequities of life or to surrender.
What's more annoying is that this all happened with so little thought about how it will be communicated to landlords. We keep our ear out for this sort of thing. But is it really our place to be passing the news on?
Most student property that wasn't already energy efficient would have been brought up to spec last year when the law changed. We spent a lot of time on this for our clients. That said, there will be landlords out there who are suddenly finding out that they have unexpected costs. As well as the threat of not being able to rent out their properties.
On the other hand, the government projects annual average energy savings of  180. Putting the work in to make a property more energy efficient, does reap rewards further down the line.
Purple Frog has worked with its clients before last year's inception to make sure that their properties are in line with the new requirements. However, the change to the consent aspect may mean that student accommodation that was previously exempt now needs to be dealt with.
If you need to speak to someone about managing your student properties, fill in the form on our contact page or drop us a line on.
More info
Grants and funding
https://www.eachhomecountsadvice.org.uk/grants
https://www.gov.uk/energy-company-obligation
https://www.ofgem.gov.uk/environmental-programmes/eco/support-improving-your-home/faqs-domestic-consumers-and-landlords
https://www.simpleenergyadvice.org.uk/
http://gdorb.decc.gov.uk/green-deal-participant-register
MEES
https://assets.publishing.service.gov.uk/government/uploads/system/uploads/attachment_data/file/788145/domestic-private-rented-property-minimum-standard-guidance-landlords-las.pdf
https://www.purplefrogproperty.com/blog/minimum-energy-efficiency-standards-mees/
Further reading
https://www.telegraph.co.uk/money/consumer-affairs/one-three-landlords-cannot-afford-meet-new-energy-laws/
https://uk.finance.yahoo.com/news/landlords-beware-charges-buy-let-163750483.html
https://www.lexology.com/library/detail.aspx?g=5d3ec16b-cc1f-456a-b8a6-1906c419e824