Government announces end of Section 21 repossessions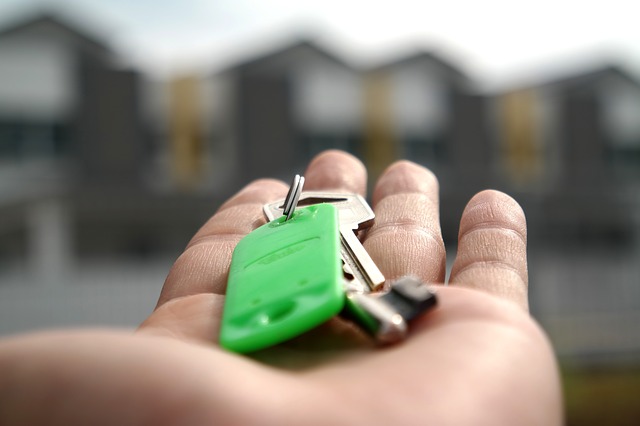 Consultation will seek views on ending 'no-fault' evictions
Section 21 evictions are dead. Well, the Government has announced a plan to stop landlords using them to regain possession of a rented property.
The headlines all paint a picture that suggests an immediate demise. The reality is that the Ministry of Housing, Communities & Local Government will conduct a consultation about how best to replace Section 21s with something that's fair for tenants and landlords.
We should note that this is an initial announcement. There's very little information — not even a date for the consultation. That said, can anyone think of a recent government consultation about the private rented sector that didn't become law?
The Government's aim is to end landlords' ability to use these so-called 'no-fault' evictions. It feels this type of repossession undermines tenants' ability to enjoy their tenancies without the fear of being evicted at only two months' notice.
Section 21 repossessions can happen after tenants' initial fixed term contract has expired. The fixed term is often from six months to a year. Meanwhile, the majority of tenancies end up lasting approximately four years. The government hopes that ending Section 21s will create open-ended tenancies that prevent tenants being evicted at short notice, once their initial contractual protection has disappeared.
This change will only affect England. However, legislation in Wales generally mirrors that of its neighbour. In fact, Wales' First Minister, Mark Drakeford, was quick to announce that the Welsh Assembly had similar plans.
Section 8
Instead of Section 21s, the Government in England plans to beef up the court system and make Section 8 of the Housing Act nimbler.
One of the current complaints about the plan to kill off Section 21 is that, using Section 8, it can take up to 5 months from applying for an eviction to the repossession happening. Landlords have fallen back on Section 21, says the National Landlords Association (NLA), because the other option creaks along taking up too much time and money.
Section 21 was originally conceived to allow landlords to gain access to a property if they wished to sell it or move into it themselves. The Government insists landlords won't lose the right to do this. Nor will they be prevented from evicting tenants who have breached their tenancies through anti-social behaviour, damaging the property or sliding into serious rent arrears.
They will have to do these things by going through the courts. Landlords will also need to provide concrete evidence of a reason 'already specified in law' as to why they are bringing the tenancy on an end.
Battle lines
Calls to end Section 21 evictions have been growing at pace, with tenant lobby groups, such as Generation Rent, and the charity Shelter banging their drum about revenge evictions. Reading their statements, it seems that the private rented sector is rife with landlords who would rather evict tenants than do maintenance.
A survey by Citizens Advice makes much of the fact that 46% of tenants who complain to their landlords are evicted within six months of making their complaint.
Not so, say the landlord associations.
In fact, tenants not landlords end 90% of tenancies, says the Residential Landlords Association (RLA). The RLA also points towards research conducted on its behalf by Manchester Metropolitan University. Most Section 21s are issued for clear reasons — anti-social behaviour, rent arrears, etc., or so the property can be refurbished and sold.
Meanwhile the NLA's research, conducted by YouGov, shows that only 11% of landlords have sought possession in the last five years. Of these, 44% used Section 21, while another 22% used Sections 21 and 8.
The Government wants 'every single person living in the private rented sector [to be] empowered to make the right housing choice for themselves', says Communities Secretary, James Brokenshire, MP.
Meddling with how landlords can gain possession of their properties is a 'serious danger', says Policy Director at RLA, David Smith.
What the Government is doing is creating indefinite tenancies 'by the backdoor', says the NLA.
The student market
The student rental market currently relies on the potential use of Section 21 repossessions. Unlike the picture of young families living in fear of being cast into the streets, the student market is much more structured.
With a predictable yearly churn, Section 21s are the prefect tool to ensure tenants at the end of their tenancy will make way for the new tenants set to arrive.
Getting rid of Section 21 opens up a lot of questions for this particular part of the private rented sector.
While we wholeheartedly condemn any landlord who would rather throw out tenants than deal with a complaint, how would a world without section 21 work for landlords with student property?
How and when will landlords and agents be able to ask tenants to confirm when they will end the tenancy?
What form will this take?
A difficult scenario
Within the student sector, properties are re-let many months in advance of the end of an existing tenancy. This is because the current tenants know they will not have a use for the property in the next academic year and new students are eager to secure a home off-campus for when their time in halls comes to an end.
Any landlord or agents can be confident that, if tenants don't move out at the end of the fixed term, they can use the section 21 process to evict them and replace them with tenants who will stay until the end of the academic year.
As it currently stands, if the landlord in the above example isn't able to re-let the property in time, there is a legal argument that they could pursue the tenants who stayed beyond the end date of their tenancy for any costs incurred by that breach.
Without recourse to a section 21 notice to secure possession, the same landlord could be left in a situation where tenants decide to stay in a property until a point in the middle of the academic year. By the time the old tenants have left, demand for the property from students would be exceptionally low and the landlord maybe left with a void of a number of months. An expensive problem.
A worse case for our unlucky landlord would be if they had already let the property to a new group of students.
With previous tenants still in the property, they might find themselves in the difficult situation of being unable to meet their obligations to the new tenants. Our landlord now has very (and rightly) frustrated tenants to deal with. This also opens the prospect of the new group making a claim for damages.
Yes, that scenario is unlikely, but not impossible. How would the Government provide for such a situation?
The Government has said that it will 'speak to other suppliers' to see how they use Section 21 notices. We assume this would include student accommodation such as private halls. It's hard to see a world where they wouldn't be exempt, or some form of Section 21 would exist for them. Would HMO (House in Multiple Occupation) properties get the same exemption?
Rent rises
Another point that isn't really picked up by the Government is rent hikes. The Labour Party has pointed out that, without Section 21, what's to stop landlords pushing tenants out by hiking rents?
Under the current system, if tenants do not accept an increase in rent at the end of their fixed term tenancy or during a periodic tenancy, the landlord can evict the tenants using the section 21 process.
What would happen once Section 21 has gone?
There is already a tribunal system for agreeing increases in rents in these situations. While we imagine this mechanism is largely unknown and little used at the moment, it gives landlords a path to increase rents without having to reach for the threat of eviction under section 21.
Landlords can issue a notice to increase the rent (form 4). If the tenants disagree they can appeal (using form 6). The tribunal will then 'consider the application and decide what the maximum rent for your home should be.'
The tribunal would then set a rent based on the sum the landlord could reasonably expect on the open market, under a new tenancy on the same terms. The rent set by the tribunal could therefore be higher, lower or the same as the proposed rent.
The system prevents landlords from hiking rents up in order to push tenants out of their properties.
So, what next?
Despite the frenzy surrounding the announcement, there will be a consultation. Purple Frog are going to take part in it, and we suggest that all our clients do too.
When we know the details of the consultation, we will share them with you.
We will also look at other avenues for registering our opinions. This is not going to be a fast process and one hopes that there is scope for having our voice heard.
If we do need a revolution in the private rented sector, this seems a more sensible approach than that being touted by the Labour Party. Their solution to the 'broken' property market is nationwide rent caps and three-year minimum tenancies.
While the political battle for the young vote is still being fought in the private rented market, we hope that the Conservatives will at least consider the small business owners who power this sector — landlords.
More Information
https://www.gov.uk/government/news/government-announces-end-to-unfair-evictions
https://landlords.org.uk/news-campaigns/news/onus-on-government-avoid-chaos-in-the-courts-nla
https://news.rla.org.uk/housing-reforms-risk-hurting-tenants/
Rent increases
https://www.gov.uk/guidance/assured-tenancy-forms