Student accommodation roped into Section 21 cull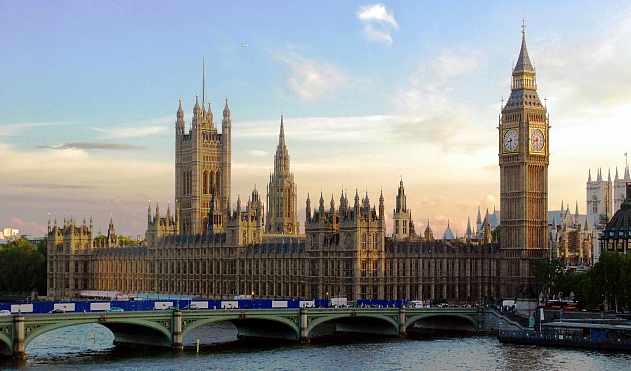 Section 21 consultation offers cold comfort for landlords with student property
The government consultation on Section 21 is out now and we highly recommend you take part. The link to do so is at the end of this blog.
I discussed an overview of the government's announcement about Section 21, in April. While the majority of the private rented sector are losing a convenient tool, this change could cause serious headaches for those of us in the student accommodation market.
The Government is determined to push Section 21 off a cliff. As some people are beginning to realise, if Section 21 goes over, we'll see Assured Shorthold Tenancies (ASTs) tumbling after them, tied as they are together. By restricting the reasons why a landlord can take possession of their property, the reality is that they can only offer assured tenancies.
For most landlords, ASTs have been useful tools. Section 21 'no-fault' evictions are a nimble alternative to grinding through the current archaic and achingly slow court system. Losing these options is going to be irritating, but probably not the end of the world.
Meanwhile, in our little corner of the market, ASTs and Section 21 are the hinges on which the student sector swings. The yearly 'churn' of student tenants means 12-month contracts are perfect. It's one of the rare occasions where these contracts definitely suit tenants and landlords alike.
Similarly, Section 21 notices mean the transition between old tenants leaving and new ones arriving is smooth and as free of fuss as possible.
Losing the ability to guarantee one set of tenants will leave, means landlords with student properties won't be able to guarantee the old tenants are out when the new tenants want to move in.
With the lengthy gap between finding their accommodation and moving in, this will cause massive problems with marketing these properties.
The Government's position
The consultation accounts for the student market. Section 3.59 of the consultation document expressly covers this problem.
The issue will affect purpose-built student accommodation (PBSA) and Houses in Multiple Occupation (HMO), alike. Currently, institutional landlords are the only exemption, as they can rely on  Ground Four of Section 8 to take possession.
The consultation offers some hazy ideas about extending Ground Four to include other student property. That said, the government's default position is:
Yes, we recognise the problem, and while we're keen for you to recover your property in good time, what about students who are carers or those who want to live in their student houses for more than one year?
Sleight of hand
There is some legerdemain going on here. What is the difference between a tenant who is a student and a tenant in student accommodation?
By using student carers to deny landlords with student accommodation an exemption means that the government is taking the broadest view possible.
For them, any rented property automatically transforms into student accommodation when the tenant writes 'student' as their occupation on the reservation document.
The information on the number of student carers is sparse. Most articles relate back to a National Union of Students report from 2013. Even this admits it is drawing on scant data. It is, at best, a start at addressing the problems experienced by a hitherto hidden part of the student community. The report doesn't cover student carers' accommodation requirements, other than to touch on what must be the daily anguish of balancing money, care and study.
With dependants to consider, it seems more likely they will be looking for family homes, if they have relocated at all. With the pressure of caring for dependent relatives, they would be looking for stable long-term family houses, where open-ended contracts and longer timescales for repossessing structures would be beneficial.
I would hazard a guess that this section of the UK's student population would not consider living in student accommodation. They are unlikely to be taking their sick parent to live with them in an HMO with four uni friends they met on their course.
To say their housing concerns are all students' housing concerns is to ignore the differences in lifestyle and expectations. You wouldn't think the fisherman and the farmer had the same needs, just because they lived in the same village.
I am, of course, not trying to dismiss the issues that student carers face. I can barely grasp how stressful and demanding it is to balance study, supporting a loved one and often work. Student carers should be admired. Their situation needs to be better acknowledged and supported.
To offer this support in the form of Section 21 regulation seems to be an insignificant sop for them and, at worst, a straw man argument for dismissing our small but crucial part of the private rented sector (PRS).
What the government are doing is pretending there's no difference, so why bother making the distinction?
Narrowing the definition
The issue is then one of definition. What is student accommodation?
With HMO properties, 'student accommodation' is harder to define than for PBSAs. After all, it's possible to have a mix of students and professionals on the same contract.
Being able to fill empty rooms with professional tenants can be useful for landlords and having all the residents on the same type of contract saves confusion all round.
That doesn't mean it's impossible to define who is a student tenant, or what is a student house. HMO regulations often stipulate properties can only be rented to students. Council tax rules mean tenants have to prove their student status to get their exemptions.
My point isn't that we need to rewrite HMO regulations again, rather that there are already processes in place that can identify what is student accommodation and who is a student tenant.
It wouldn't matter if removing section 21 didn't promise such havoc for the student sector.
Laggards and lollygaggers
Which brings us on to the government's other reason not to offer the student accommodation landlords a provision: tenants who want to stay on at their property.
Again, this is a matter of definitions.
There are, the government argues, students who might wish to live in the same house for their whole university careers. What of them?
While, yes, these tenants need to sign new contracts each year, this process still fits neatly within the current system.
The realities of student life mean that groups shift. Friendships, romances and feuds stir the dynamic of each household. This means group sizes and personnel shift, so often student groups enter the annual churn again.
For those who do stay on, the current system gives a certain parity between landlord and tenant. The abolition of section 21 aims to address the balance of power for the rest of the private rented market. For student properties, there is a real risk it will tilt it disproportionately and unfairly away from landlords.
The problem is not those tenants who want to make their student house a home for the duration of their university careers. The issue is with tenants who want to stay on for a couple of extra months. The new system would mean that tenants could hang on until December, January as they job hunt or finish up internships.
The unique life cycle of student lettings means that it would be almost impossible for the landlord to fill that house again during that academic year.
A strain
The choices are then to have a long, costly void period or shrug, decide renting to students is too much hassle and pull the house from the market.
With Article Four restrictions coiling themselves round student accommodation areas, like regulatory Boa constrictors, stock coming out of the market won't necessarily be replaced.
Any and all regulation of the PRS causes landlords and agents to shout about increased rents, so I'll spare you that argument.
Instead I'll point you to the UK's growing student population and the fact that these young people need decent accommodation that offers them comfort and value for money. Taking stock out of the market won't help these tenants.
As I write this, students in Nottingham are scrambling for rooms, after one of the universities over-subscribed its first-year accommodation. These worries about a lack of student housing aren't Casandra-like premonitions. It's a current reality.
Some of those who are busy waving away the concerns of landlords who provide student accommodation point out that 'students automatically vacate at the end of their tenancy. Anyway, a call to their guarantor will soon shift a recalcitrant hanger on.'
Yes, now. Going forwards, without section 21 notices and ASTs will this still be the case? Probably not. Calling a tenant's guarantor becomes a pointless exercise, if the tenant has every right to be there. After all, they are doing four months' work experience before moving to London.
The Scottish experience
The English government's decision is copied from the Scottish model. The Caledonian version of Section 21 (Section 33) went over its own precipice on 1st December 2017.
Taking a look beyond the border shows that, actually, the world didn't crumble and the Scottish rented sector has got along fine. Apart from their student market.
Only Scottish PBSAs were exempt. Meanwhile Scotland's student HMO landlords had exactly the same worries that English landlords are having now.
In Scotland those concerns haven't really been answered. It is still too early to say. Yet the English government has seen an experiment that is still running its course and decided it's a resounding success.
Excellent they cry. Ctrl C; Ctrl P, and here we are.
There's more on Scottish landlords' experiences of renting property without no fault evictions in this excellent article by Sally Walmsey.
I don't think that all tenants, given the option to indefinitely extend their contracts, will become laggards. I do think that the uncertainty and disruption caused by the loss of Section 21 and ASTs will be felt acutely by landlords with student property, as well as our student tenants.
Being told 'we think you're worrying about nothing' isn't a proper answer. There is insufficient proof that our concerns have no basis in reality and the reasons for denying the student market an exemption are spurious.
Get involved
Purple Frog will be contributing to the consultation. I highly recommend that you do, too. Once we have written our official response, we will share that with you, so please watch this space.
You will need to respond no later than 11:45 pm on 12 October 2019.
There is an online survey where you can leave your remarks: https://www.surveymonkey.co.uk/r/52JFF5T
Send written responses, here:
Email: TenancyReform@communities.gov.uk
By post: Private Rented Sector – Strategy and Reform Ministry of Housing, Communities and Local Government Third Floor, South West – Fry Building 2 Marsham Street London SW1P 4DF
The National Landlords Association (NLA) is also recommending landlords get in contact with their local Member of Parliament (MP). To make sure any contact you have with your elected representative is productive, the NLA has produced a guide on how to lobby your MP about Section 21.
There is more information, here:
https://www.gov.uk/government/consultations/a-new-deal-for-renting-resetting-the-balance-of-rights-and-responsibilities-between-landlords-and-tenants
https://assets.publishing.service.gov.uk/government/uploads/system/uploads/attachment_data/file/819270/A_New_Deal_for_Renting_Resetting_the_Balance_of_Rights_and_Responsibilities_between_Landlords_and_Tenants.pdf
https://assets.publishing.service.gov.uk/government/uploads/system/uploads/attachment_data/file/819738/A_New_Deal_for_Renting_-_Frequently_Asked_Questions_for_Landlords_and_Tenants.pdf