Nearly there! How do you plan to say goodbye to exams?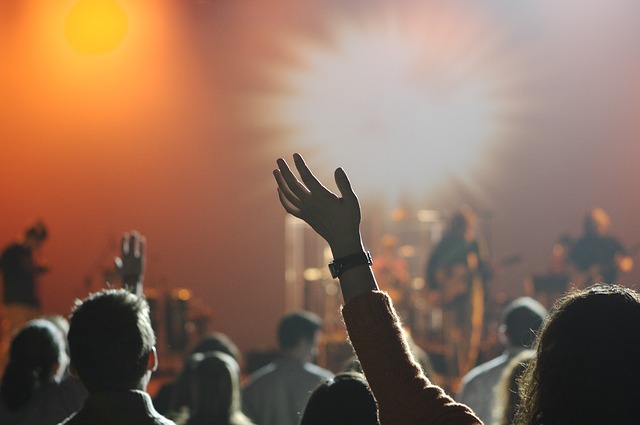 May we suggest these 4 perfect ways for Birmingham students to unwind?
OK, now you'll be in full exam-mode, fuelled by coffee and praying for freedom. During exam season, it's very easy to lose perspective and be blinded by stress .
But summer is nearly here! Picture yourself sitting in the sun, beer in hand, surrounded by friends, without a care in the world.
Sometimes, it's the only motivation getting me through those long days of, what seems like, endless work. The best way to give yourself that last push is to make plans.
Here's some things to look forward to and get you through the last few weeks of hell:
Birmingham Pride
When: 26th & 27th May
If you're lucky enough to have finished your exams before the end of May, or just fancy a break, this is definitely an event to get involved with!
Birmingham Pride is full of fun, from cabaret to live music and a carnival parade through the streets.
Not only will you have an amazing few days, but any surplus money raised is donated to St. Basils, SIFA Fireside and LGBT Centre Birmingham – all amazing charities who do great work.
Valefest
When: 2nd June
One of the University of Birmingham's best events of the year! You'll no doubt have exams out the way and be ready for a boogie and a bevvie.
Valefest is a charity music festival that has an amazing line up which you can check out here . You can bring your own food and alcohol, and party the night away at the Duck and Scholar's after party!
As a bonus, the event is a non-profit organisation and an incredible 70% of the proceeds are donated to charity.
You get to kick back after exams and enjoy yourself. And someone else benefits too – what's not to love? So, get a group of friends together and head over to the Vale on June 2nd!
Brindleyplace Film Festival
When: 16th – 22nd July
This film festival is a huge hit with the locals and visitors of Birmingham, alike. It showcases a range of classic and modern films in the open-air venue. So it's the perfect place to relax on a (hopefully) warm summer evening! And I haven't told you the best part… it's absolutely free!
The line-up is yet to be announced so have your say on their website, where you can vote on the film you'd most like to watch.
Birmingham's Best Beer Gardens
When: As often as weather and budget permit
Not a one-off event, which means you can unwind several times, because let's face it, everyone loves a beer garden. I'll probably see a few too many after this exam season… but aren't they just too tempting?
One of the best feelings has got to be sitting in the sun, with your favourite people and a nice cold pint (or your drink of choice). Doing it exam free just makes it even better!
Birmingham has got some fantastic beer gardens on offer, from rooftop bars to open venues by the canal – have a look for yourself.
With all these events going on over the next few weeks and months, get planning! There's no better motivation than having something to look forward to and in the exam season, incentives are the light at the end of the tunnel.
So, get your pals together, organise some post-exam events and get some motivation for those last few exams! Before you know it, you'll be exam-free and loving life.
Good luck!