5 student nights out in Nottingham that beat just going clubbing again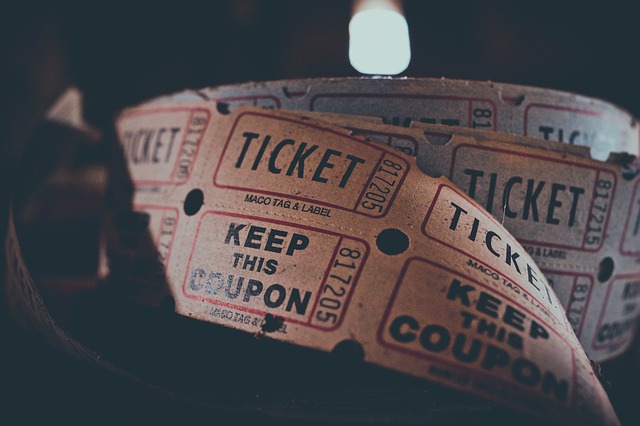 Student nights out in Nottingham that offer more than empty hedonism
If, like me, you hail from one of the more rural areas of this country, you may have come to university hoping to immerse yourself in the culture that studying in a big city provides.
Perhaps your local village fêtes and harvest festivals no longer hold the appeal that they once did. Or maybe, with your first year at university out of the way, you find you've seen all there is to be seen at clubs and you want to do something a little more sophisticated. Either way, there are plenty of things to be doing of an evening in Nottingham which can satisfy your cultural cravings.
Catch a show
Now nothing says culture like the theatre and there's a range to choose from in the city.
The Theatre Royal is a grand old Victorian construction opposite the slightly less majestic Cornerhouse building. It's also helpfully next to the Royal Centre tram stop so it's easy to get to. However, the atmosphere of Victorian architecture comes at a price and it is the most expensive theatre in Nottingham, but who can put a price on those Corinthian pillars?
As a student, you can apply for a free GO card, which means you can enjoy discounts on the majority of shows at the theatre.
The Nottingham Playhouse can be found just near Nottingham Cathedral, the nearest bus stop being at Tollhouse Hill. It also gives student discounts down to as low as £11.
Nottingham Arts Theatre is a little smaller and doesn't put on such big productions as the other two but also gives student discounts at £12. It can be found just by George Street bus stop.
Naturally, if you don't mind your dramatics being amateur, there are the many productions put on by the universities in Nottingham – the New Theatre on the University of Nottingham campus is the UK's only entirely student run theatre. Take from that what you will.
If you want to see something from one of the national theatres, but don't want to pay for the travel, or the London ticket prices, there is also the option of National Theatre Live. This is where live footage of professional productions is streamed to cinemas around the country. Multiple cinemas in Nottingham screen these performances, including the Savoy Cinema. This is situated in the middle of Lenton, so it's easy for everyone to get to. Classy theatrics have never been so accessible.
Discover your new favourite band
If drama isn't your scene, perhaps music is your forté. Fortunately, Nottingham has a huge choice for music fans.
Rock City is a must for indie and alternative fans. This venue has hosted Oasis, Radiohead and the Libertines in its time and continues to attract a mix of new and established bands. Like the Theatre Royal, it's just by the Royal Centre tram stop.
If you're looking for some more mainstream tunes, the Motorpoint arena,  home of the National Ice Centre, holds much larger concerts with more mainstream artists but also many other events including, surprisingly, lots of ice-based attractions.
If you've got an acoustic guitar and think Ed Sheeran stole all your best ideas, there are plenty of open mic nights around. At the Rose and Crown in Lenton there's one most Saturday nights with free entry and performers even get a free drink.
Laugh it up
And if you're game for a laugh, lots of the music venues also host comedians such as the Glee Club, which is just across the canal from Nottingham Station.
Show off your sporting prowess
If, however, you find it difficult to stay still for a whole night there are more active alternatives. The National Ice Centre is open to all to have an ice skate. For just £8.50 you can discover that it's a lot harder than it looks.
Meanwhile, the Cornerhouse – besides having an enormous cinema and myriad food outlets – also has an adventure golf course which, though reminiscent of a low-budget Indiana Jones theme park, is genuinely good fun.
Go green
In Nottingham, you're only ever a bus or tram ride away from something in the city worth doing. But if you do find your taste for the rural returning, you can always take a visit to the Boat and Horses pub in Beeston for a good old-fashioned Ceilidh.
Once you've done all of this, you can start on this list of things for students to do in Nottingham.